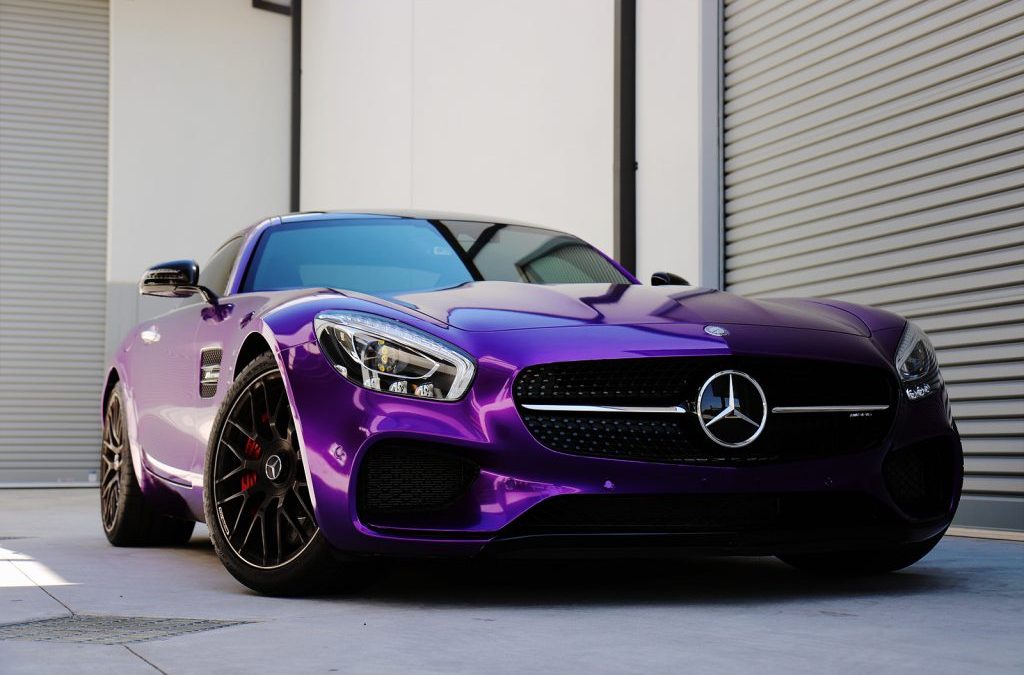 Why Choose Colour Change Wrap Instead of Painting Your Car?
If you want a unique appearance of your vehicle, the common way is painting your car which is a kind of permanent modification. But the paint jobs are expensive and require a professional technique to remove. In other words, once you want to sell the car or suffer from aesthetic fatigue, your personalized printing vehicle needs extra cost to removing or repainting.
In comprising, Colour Change Wrap will bring your vehicle to the world of endless possibility without concern of removing process. Meanwhile, you have plenty of options of colour change wrap with diverse finish appearances such as matte, satin, gloss, metallic, brushed, carbon fibre and chrome.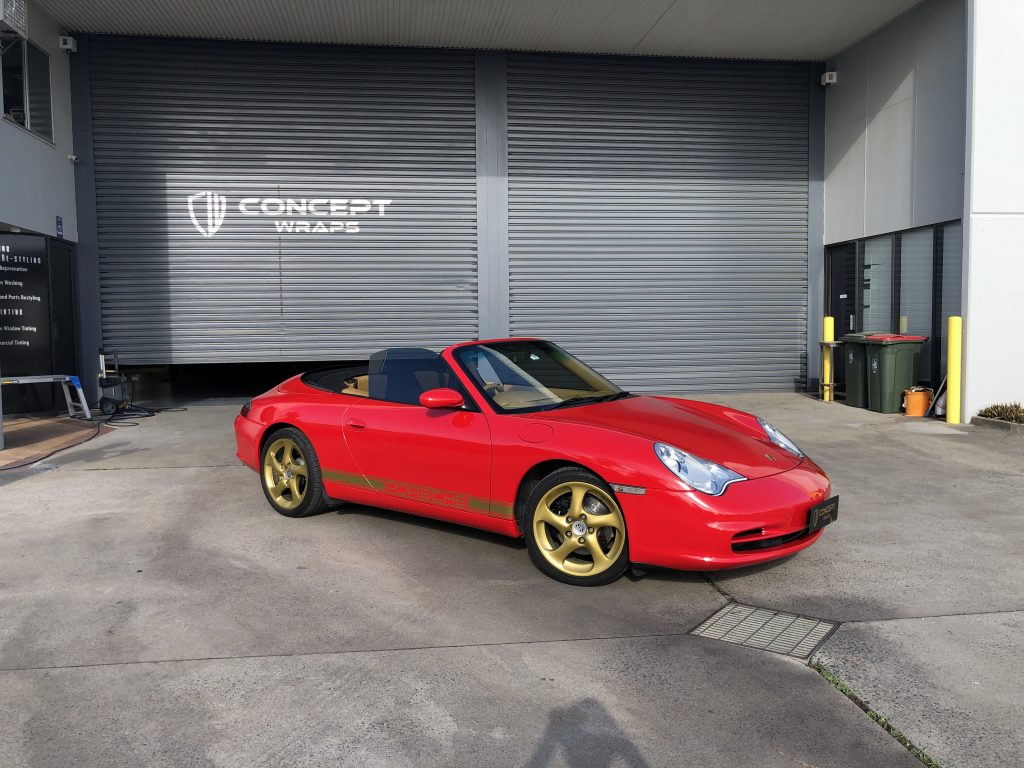 What is a Colour Change Wrap?
Colour change wrap is a removable second skin to give your vehicle a new look and protect the print of your car. The products of wrap started from advertising commercial businesses, and now development to colour change wraps for personal vehicles. The top vinyl manufacturers such as 3M, Oracal and Avery Dennison have adjusted the colour change warps more durable and vibrant. Concept Wraps professional staff have fine-tuned the installation technique for colour change wrapping, so it is difficult to discern between colour change wrap and colour printing with the unaided eye.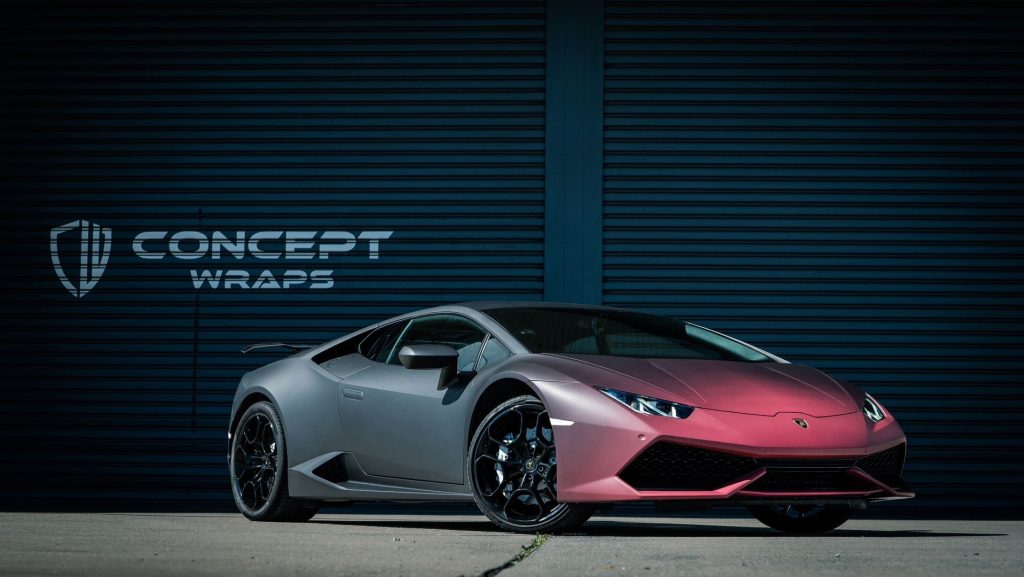 Why choose Colour Change wrap?
1. The advantages of Colour Change Wrap:
· Maintenance
It is easy to maintain your colour change wrap. The only thing that colour change warp require to maintain is to wipe with a wet cloth. And of course, if you fail to do so, the dirt won't cause any serious damage to the wrap. However, painted cars need more attention to maintenance. The regular wax and wash are compulsory if you want to avoid damaging the paint.
· Customization
It is easier getting a custom colour change for your vehicle from wrap than paint. You can choose any colour you like from the current colour board or even have a custom design of yourself. Meanwhile, Colour change wrap offers plenty of choice on a textured finish such as matte and metallic.
· Protection
The colour change wrap is similar to paint protection film in terms of general protect the original factory paint job. With the thin layer of protection offered by a colour change wraps, you can avoid most of the stone chips, abrasion, and other natural hazards which the colour painting can't do.
· Removable
The Colour printing results are permanent and will damage the original paint underneath. Meanwhile, you have to update your registration with your new colour. In other words, the colour print job is not removable. However, the colour change wrap is a temporary outer skin of your car, and leave your faculty print perfectly new underneath. It also helps to keep the faculty print protected. Colour change wrapping will allow you to change the car's appearance and offers the opportunity to change your mind.
· Cost-efficient
When it comes to painting your car, the high-quality paint job will cost from $3,500 to $25,000 or more mainly depends on the quality. While professional colour change wrap installation will charge between $1500 and $5000 or more.
Note: The prices above assume full paint or wrap. The cost can be lower depending on what needs to be repaired.
· Time-efficiency
Colour painting a car can take from 3 days to 4 weeks depends on the type of paint and how many coats will be applied. Also, if you have old paint on your car, the process will start from the step of remove first. Moreover, your car usually needs to wait for at least a week before you can drive away because the print job needs a period of time to fully dry.
· Durability
The colour change wrap will last between 2 and 10 years, it will mainly depend on the warp materials and installation area. While, Although the durability of painted job may last longer only if you use a high-end paint job, you cannot ignore the damage of UV rays, scratching, and other hazards.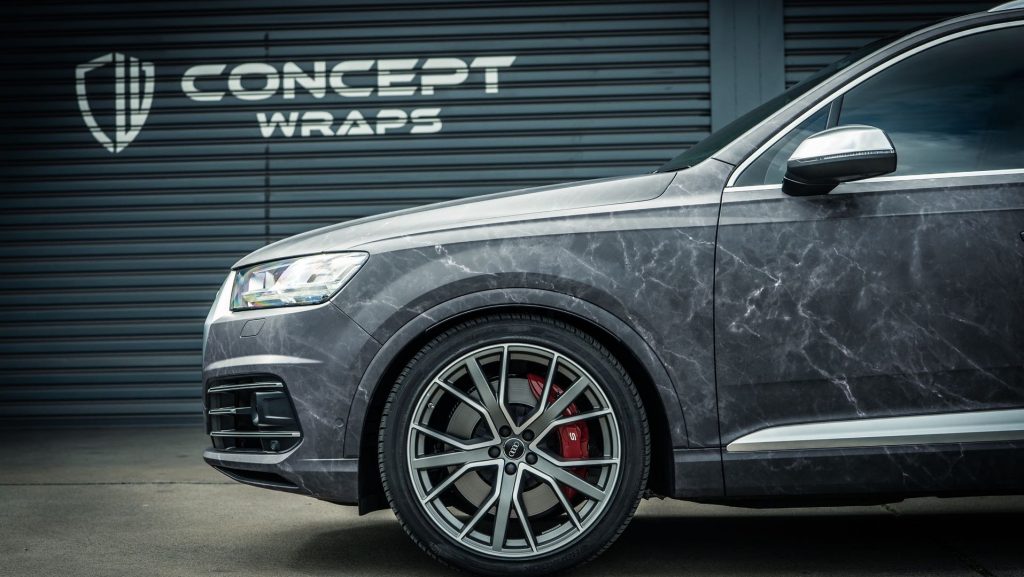 2. How much cost of Colour change wrap?
It more depends on your wrap materials. There are some specialty wrap materials and finishes that can be priced over the top 3M or Avery cast vinyl such as specialty laminates, chrome, carbon fibre finishes, and iridescent etc.
Meanwhile, the colour change wrap installation is a comprehensive project. The price is all based on your installation areas and difficulty. For example, if you'd like to include mirrors, door jams, interior trim, chrome trim, emblem, grills, vents, or spoilers, the installation price will be higher.
---
Concept Wraps provide all forms of vehicle wrapping services. Contact us today to get the best graphics and wrapping services for your vehicle. Find out more vinyl wrapping works in our Instagram and gallery.