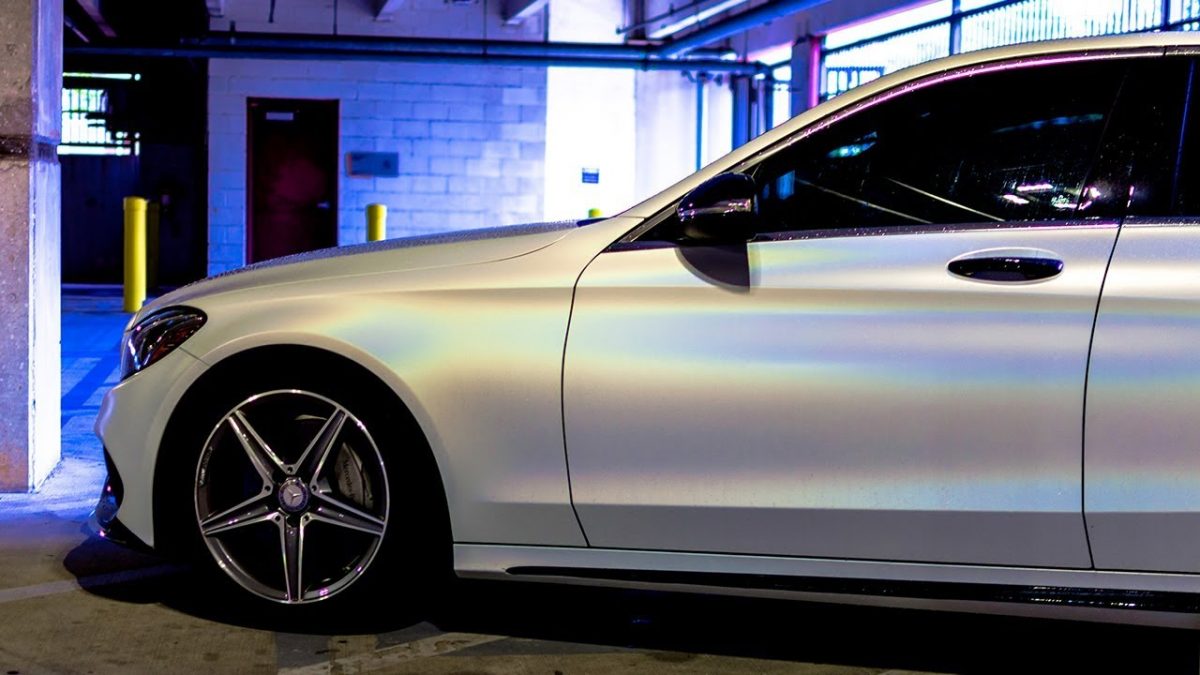 All You Need to Know about Metallic Vinyl Wraps
What is Metallic Wrap?
Metallic vinyl wrap can turn a stunning premium finish seen on your vehicles. When you see the vehicle which sparkles like the diamond, that is the metallic vinyl wrap. There are many colours to choose from the premium gloss pearl to matte metallic military green.
Also, the metallic vinyl consists of at least six layers, but the general vinyl wrap material only includes three. Thus, the extra metallic layers maximize the vinyl wrap duration and offer greater protection.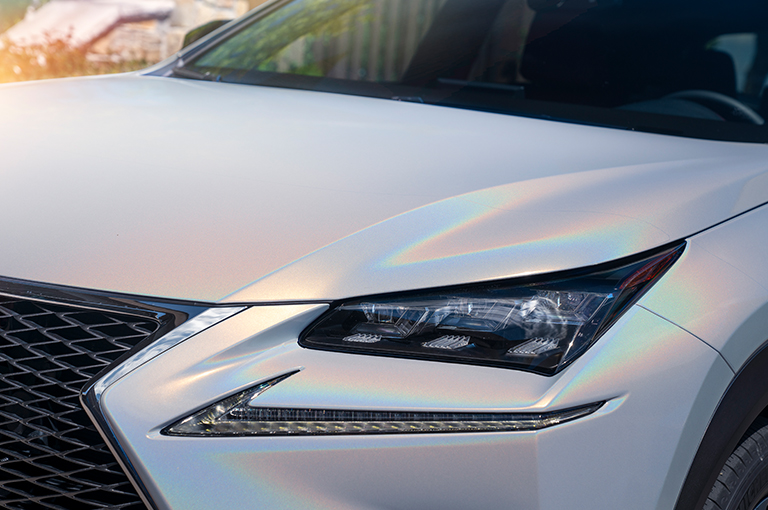 Premium VS Common Metallic vinyl wrap
The unique performance that metallic vinyl wrap created is also based on the processing technics. The metallic vinyl warp can be processed in two ways.
The common metallic wrap that uses adhesive printing technology. Comparing to the premium metallic wrap, it adopts an electroplating method.
However, the premium metallic wrap can divide into two levels. The expensive metallic wrap contains titanium and other precious materials. They use the 'magnetron sputtering' method creating high transmittance and insulating performance. On the contrary, the cheaper metallic vinyl is generally plated with aluminium and iron. Therefore, the function of heat insulation and explosion protection is very different.
Gloss VS Matte Metallic vinyl wrap
Gloss Metallic Wrap: It is a modified version of the glossy wrap, which contains metallic flack that snowflakes. During the manufacturing process, the metallic layer has been added into the middle of the vinyl wrap. Thus, when you watch it closely under the sunlight, it shows diamond sparkling.
Gloss metallic wrap offers a wide range of colours, and different sizes of flacks to satisfy your custom design. It appears like the gloss metallic paint but cheaper cost, and better duration.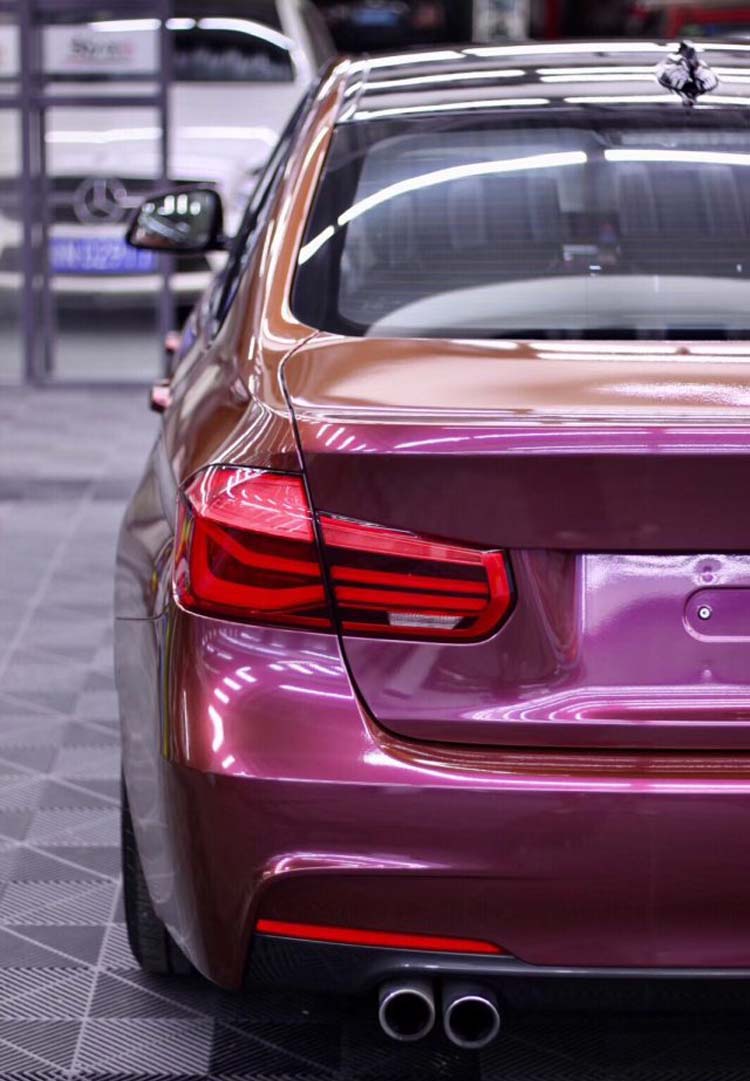 Matte Metallic wrap: Matte metallic wraps are unique and luxurious. Unlike the gloss wrap, they observe the light and are relatively non-reflective. As a result, the metallic matte wraps may show fewer vives in colour but can accentuate the body line of your vehicle.
If you prefer the metallic surface but don't like gloss finish, just pick the matte metallic wrap. It will give a more elegant appearance for your vehicle but less heavy because of tiny metallic particles.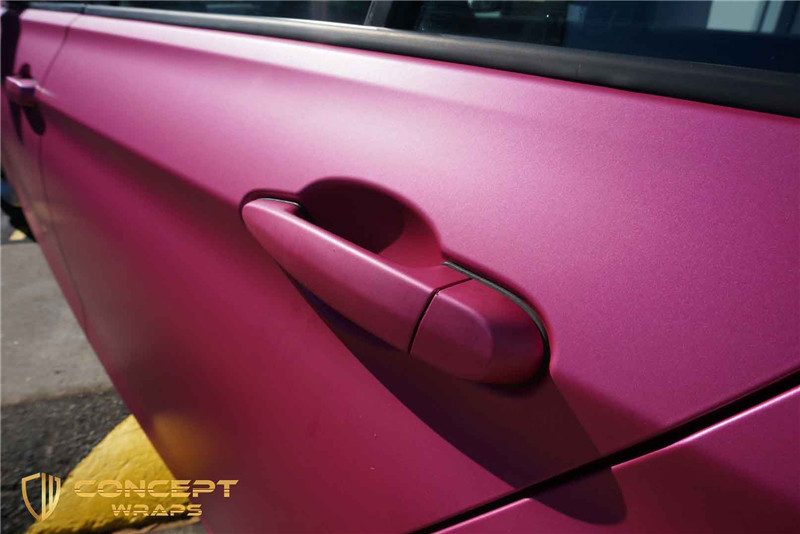 Full wrap vs partial wrap
Full wrap: full wrap gives you high-end appearance which others can't offer. Instead of repainting your vehicle, vinyl wrap is a better option from protection performance to further maintenance.
Transforming your car from boring solid grey to a roading diamond, metallic full wrap can do this. It can combine the custom colour and finish to meet your special needs. It also cost less than printing whatever manufacture or material.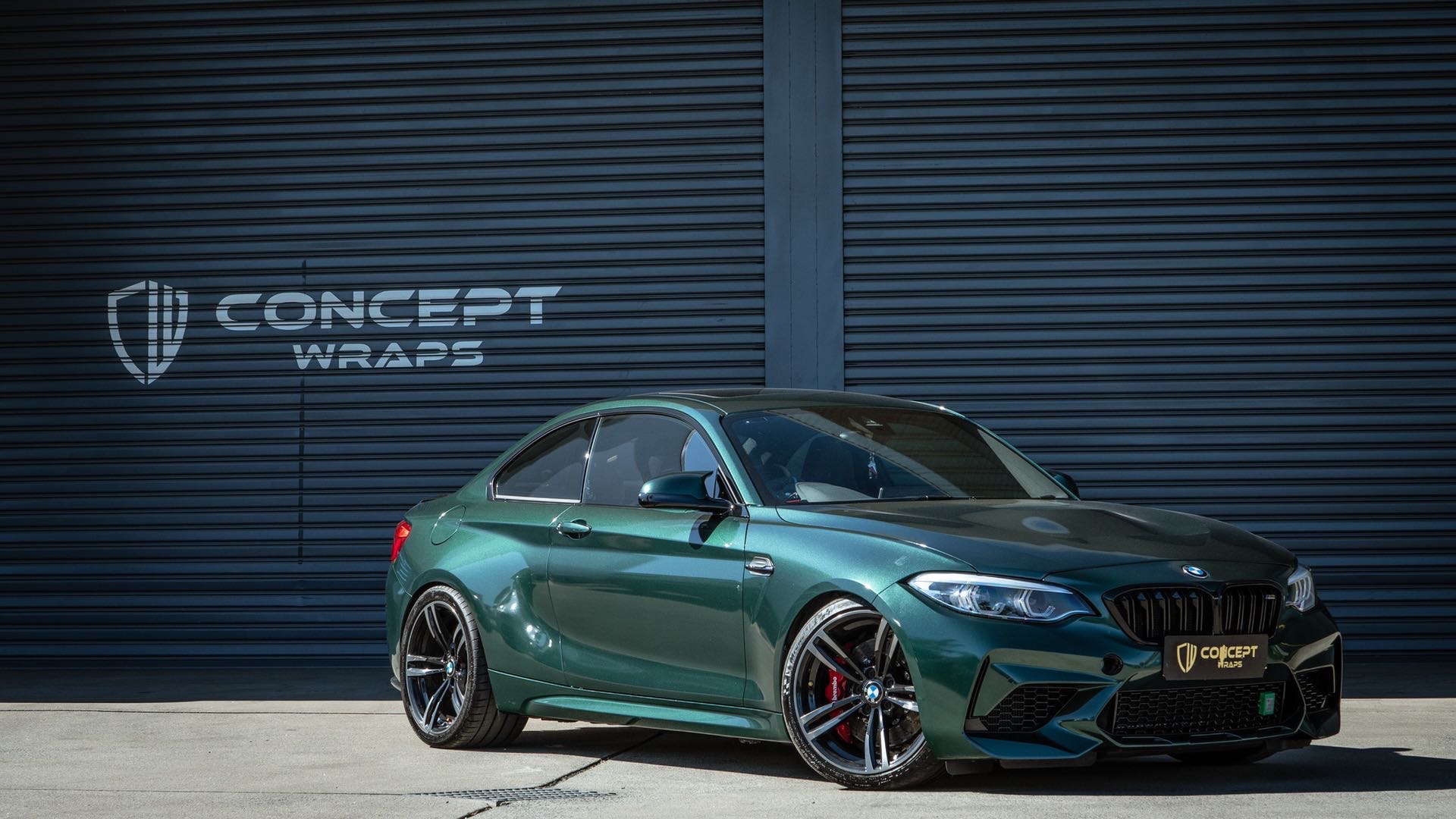 Partial Wrap: partial wrap can be customized at wing mirror, roof, bonnet, or even the combination of the entire car. It is a great idea to design your vehicle in different blocks and show your style.
Firstly, based on the location of each vehicle part, you could customize them in a different colour. For example, you can choose a contrasting colour between the roof and body.
Secondly, due to the light angle of each vehicle part, you design different sizes of metallic flacks to optimize the looking. However, it is the best way to reflect your style through the metallic partial wrap.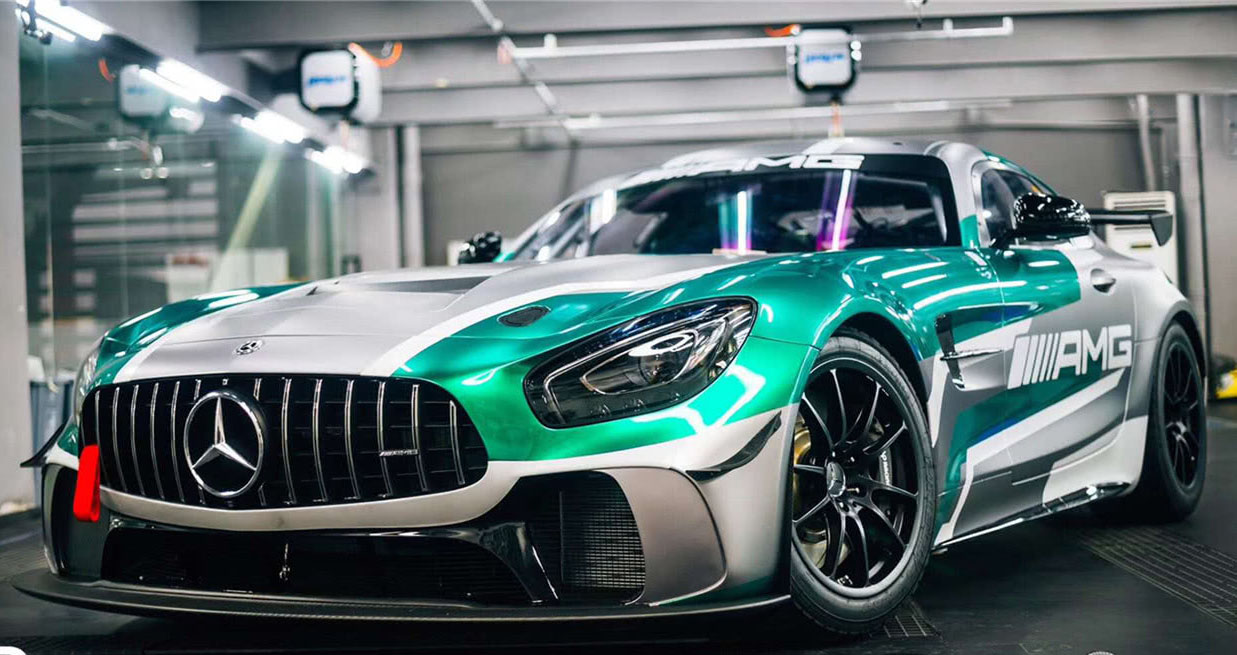 How to clean metallic vinyl wraps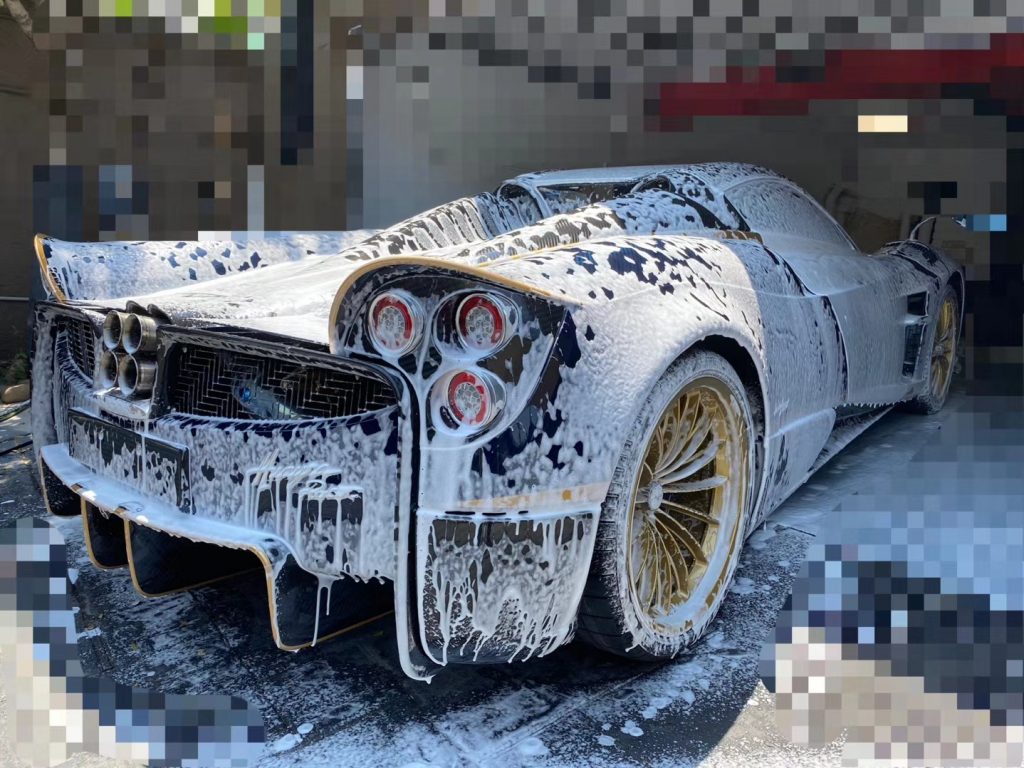 Although metallic vinyl wrap is easy to maintain and clean after the installation, it does not mean that you can ignore the aftercare step. Proper care of the metallic vinyl wrap will help to extend the duration and appearance of your vehicle.
There are some cleaning tips:
Use a wet, non-abrasive detergent wash regularly 
Adjust water pressure (lower 14 MPa)
Keep the water temperature (below 80 °C).
Use a spray nozzle with a 40-degree wide-angle spray pattern.
Keep the nozzle at least 300 mm away from vehicle and perpendicular at 90 degrees to the graphic.
Avoid using any polishing or wax products on matte or textured films.
Remove wax with an all-purpose cleaner
Keep away from pollutants (eg.fuel spills)
Use products designed cleanser
HIRE US – If you want specific details on vehicle wraps, give us a call today or visit our website! We look forward to working with you to assist you with your vehicle wrap.
Concept Wraps provide all forms of vehicle wrapping services. Contact us today to get the best graphics and wrapping services for your vehicle. Find out more vinyl wrapping works in our Instagram and gallery.