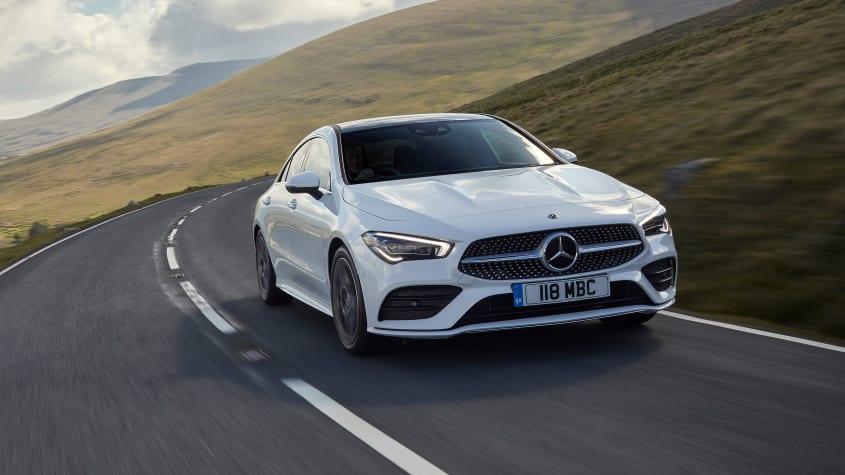 New Mercedes Benz CLA250 Coupe 2020 review
Despite what you may have read elsewhere and what Mercedes might say, the CLA250 Coupe is not a performance car. Far from it. There's a 415bhp, four-wheel-drive variant for those who are looking for a 21st century remake of a Subaru Impreza Turbo.
It won't set your pants on fire as a driver's car; anyone who suggests otherwise is clearly delusional, likewise anyone who criticises it for not doing so has missed the point of it. You'd also never want to take it on track, you're best advised to avoid getting into any kind of face-off with a Golf GTi, and despite its on par straight-line performance with a Skoda Octavia vRS, that's where the comparison should end.
What the CLA250 is is a small, compact saloon for those who want a premium-badged car that's compact in dimension but big on usability. A car that will make discreet progress when required and absorb 500-mile journeys in a day, only requiring you to stop for fuel.
It's not exciting, and it's unlikely to be an impassioned purchase, but it's one of the few credible alternatives to a Volkswagen Golf.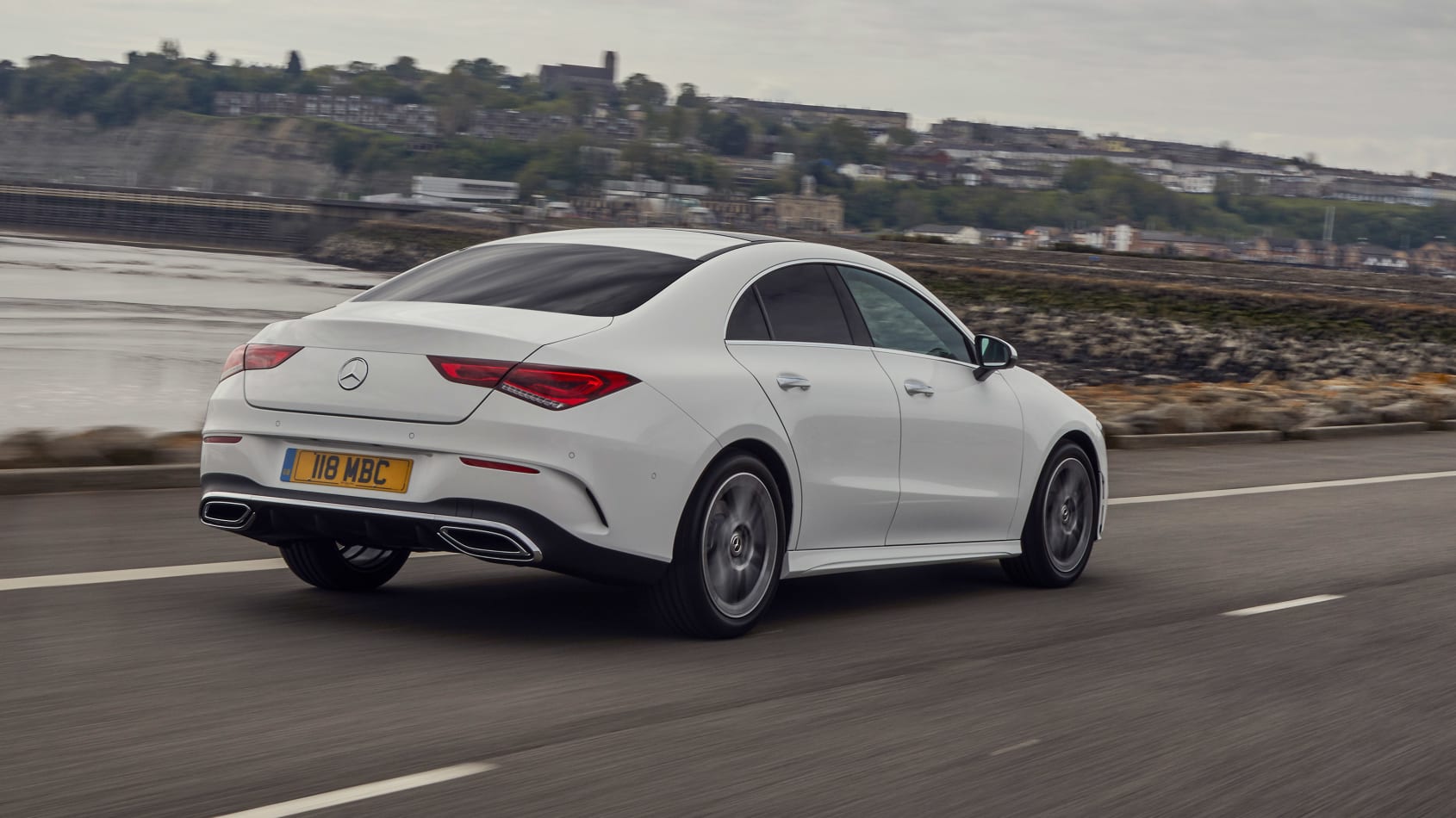 Engine, gearbox and 0-60 time
This CLA's '250' designation means it's the most powerful CLA coupe before you go to an A35 or the full-fat A45 S, the only common ground between the 250 and the 45 being that they both have a two-litre turbocharged four-cylinder engine. But that's where the similarity ends. The 250's 221bhp and 258lb ft isn't going to stop you in your tracks, and in a car weighing 1490kg the 6.3sec 0-62mph time isn't going to come as a surprise to you.
The CLA250's four-cylinder engine is, however, the same M260 unit that's used by the A/CLA35. But as we'll discover later on, Mercedes' '35' models not only donate their engines to the 250, they also deal it a couple of heavy blows.
This being 2020, it won't come as a surprise to you that the CLA250 is front-wheel drive, or perhaps it will, in which case, er, sorry about that. Drive is via Mercedes' 7G-DCT seven-speed automatic gearbox.
Technical highlights
It's a sign of the times that there is more information regarding the CLA250's 10.3-inch touchscreen MBUX infotainment system than there is about the technology that influences how the CLA drives. So, if you are bowled over by touchscreens, Apple CarPlay and Android Auto, and driver assistance systems that demonstrate autonomous cars are never going to happen, the CLA is packed nose to bumper with the stuff. Thankfully most of it can be turned off to leave you concentrating on what's happening around you, rather than being distracted by a piece of software that's confused a leaf for a 40ft curtain-sider HGV.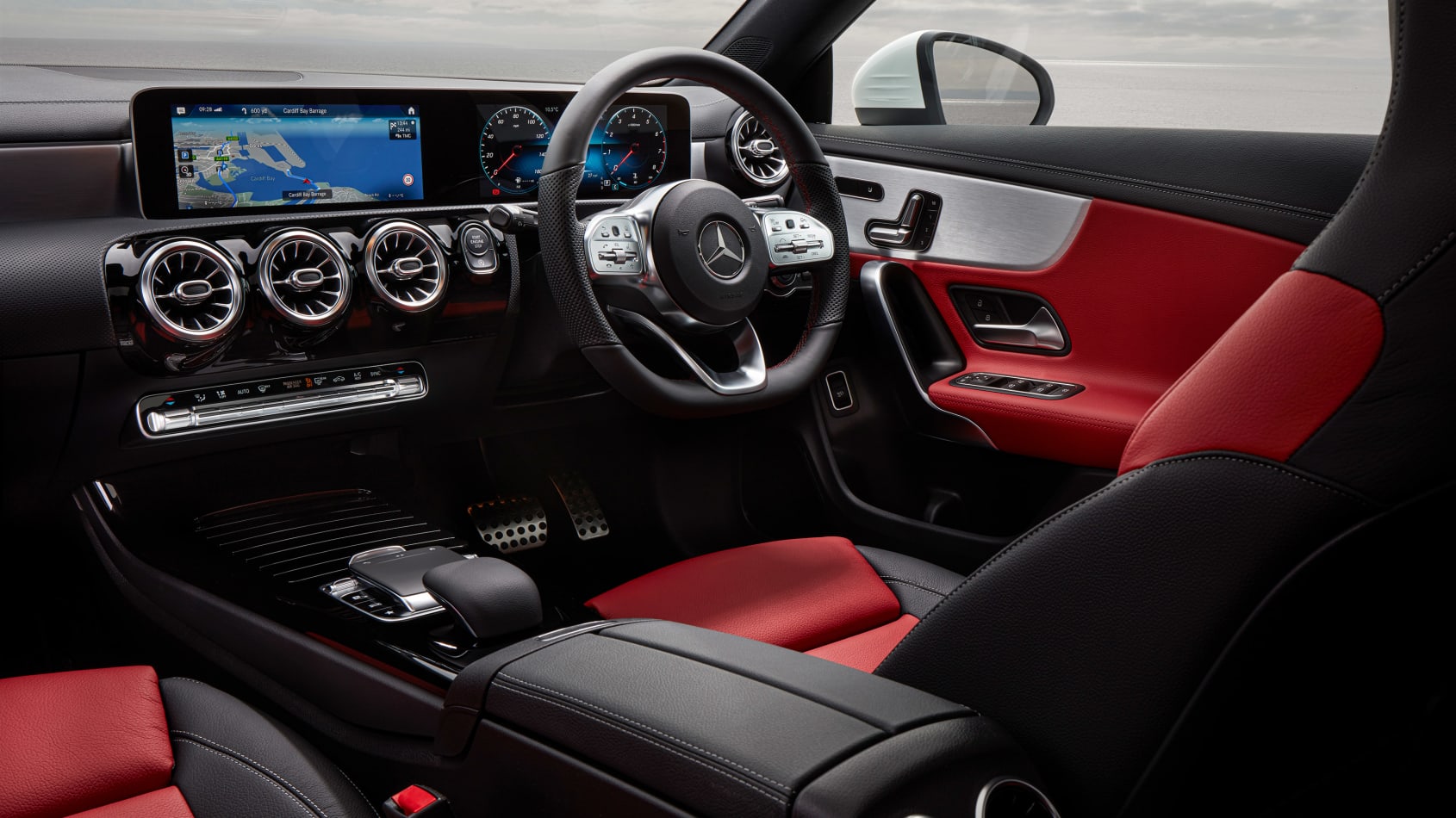 Being based on Mercedes' conventional A-class hatch, the CLA carries many of that car's underpinnings, including the MacPherson strut front suspension and multi-link rear set-up. However, Mercedes has fitted the CLA250 with a thicker front anti-roll bar and noise and vibration-countering hydraulic suspension bushes. A passive damper is standard, so too a set of 18-inch alloy wheels.
There are three driver modes: Comfort, Sport and Individual, although the configuration of the Individual mode is somewhat limited by the chassis tech and drivetrain. The throttle response and steering weight can be changed and that's pretty much it.
What's it like to drive?
Approach the CLA250 as a hot hatch alternative and you'll be disappointed. It doesn't have the sharpness, the precision or the fun factor to be a credible alternative to anything in that sector. And while its straight-line go and in-gear punch makes it close on paper to a Skoda Octavia vRS, that's where that comparison ends. The CLA isn't a car you get much out of by grabbing it by the scruff and going for it.
What it is good at, very good at in fact, is operating within a window that sees you make the most of the engine's in-gear shove and responsiveness, leaving the seven-speed auto to its own devices and driving within its limits rather than trying to balance on the edge of them.
Its four-cylinder engine has little to offer above 4000rpm other than becoming a little coarse and rough-edged, so it's best to work around its mid-range and use the slug of torque in a less manic but no slower manner.
Dynamically it's more comfortable here, too. Its ride is taut rather than firm, resulting in good body control and a flat cornering stance that makes for effortless long-distance travel and a consistent flow when you find yourself on a road with a curve or two breaking up the straights. It's a car that requires you to maintain momentum rather than chase tenths.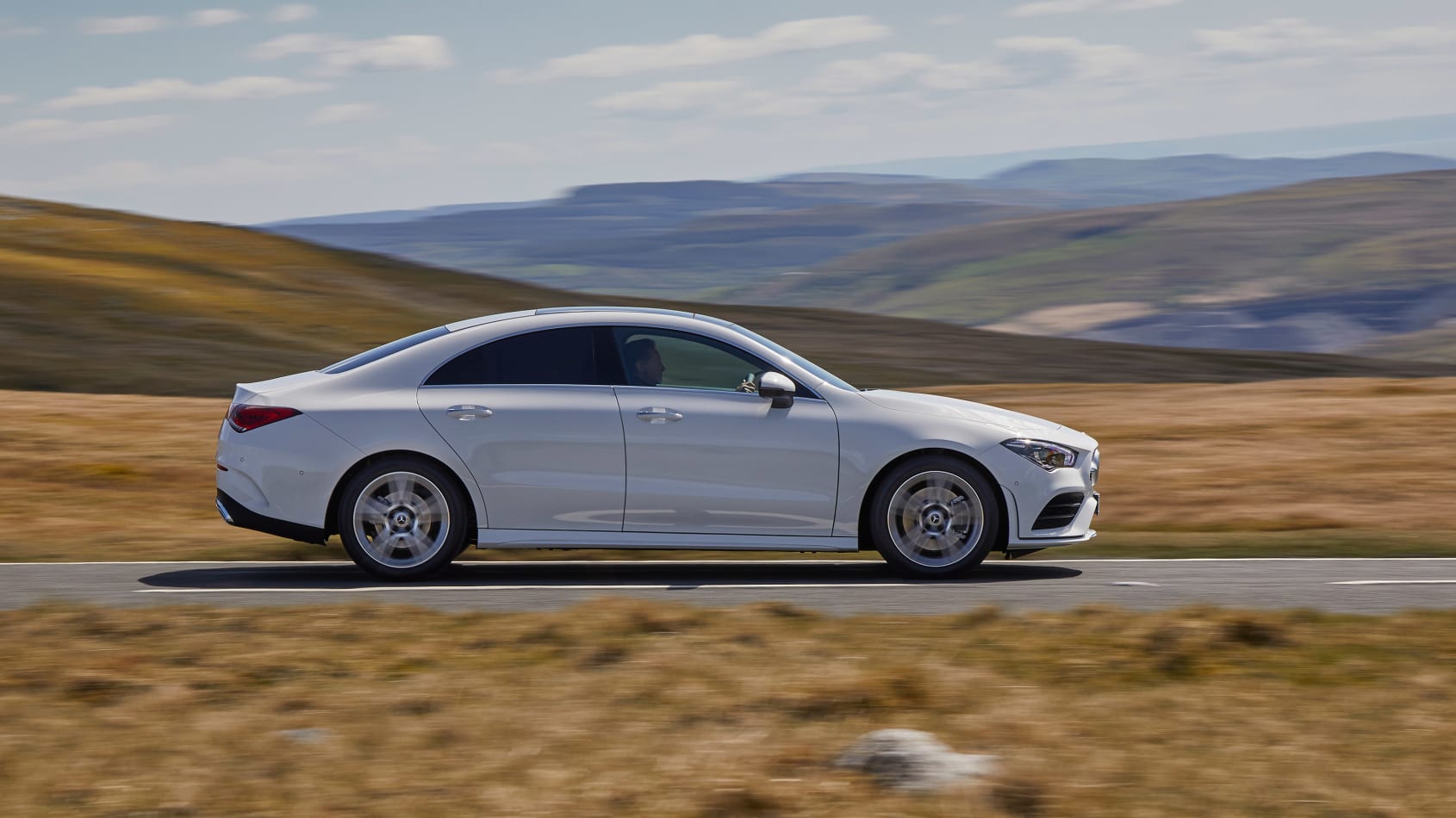 Push too hard and the Hankook Ventus tyres fitted to our test car offer little in return and could quickly undo the car's other good work, but stay within their limits and the CLA250 remains faithful and competent, with a level of dynamic performance that suits the engine.
What the CLA250 does offer above and beyond that of a hot hatch or the likes of an Octavia vRS is a level of big-car refinement that allows it to devour long journeys with an unexpected level of calm effortlessness. Its ability to isolate you from the harsh realities without leaving you feeling disconnected is to be applauded.
So while it's not a great evo car by the very definition of delivering on the thrill of driving, it is a good car none the less, leaving you impressed rather than blown away.
Price and rivals
You'll need £34,700 to have a CLA250 AMG Line, which looks a big number because it is. Its biggest issue is that BMW will sell you a more powerful, four-wheel-drive M235i xDrive Gran Coupé for £37,595, which in itself is only a couple of grand cheaper than the first step of CLA35 Coupe ownership at £39,970. And that's the CLA250's biggest stumbling block: its price, and that its more engaging, sweeter to drive, more dynamically astute and responsive bigger brother is a far better car for not too much more money.
Source:evo
HIRE US
If you want specific details on vehicle wraps, give us a call today or visit our website! We look forward to working with you to assist you with your vehicle wrap.
Concept Wraps provide all forms of vehicle wrapping services. Contact us today to get the best graphics and wrapping services for your vehicle.

Find out more vinyl wrapping works in our Instagram and gallery.