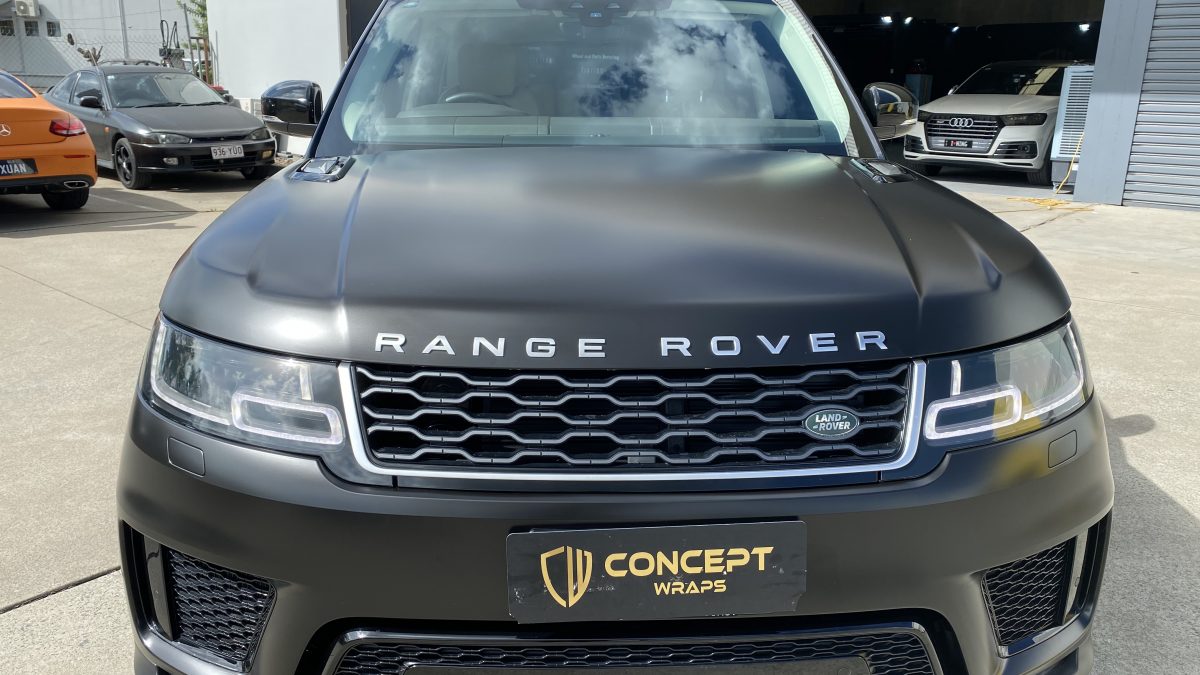 PROS AND CONS OF MATTE WRAPPING
Matte wrapping your car is a great way to give your wheels a complete makeover without the expense of a costly respray. But although wraps are big news right now, it pays to understand exactly what the procedure entails—after all, there's always pros and cons to every choice you make about your car.
The following discusses all you need to know about matte wrapping your car.
WRAPPING A CAR: AN OVERVIEW
· What is wrapping?
· What types of wrap are available?
WHAT IS WRAPPING?
Wrapping is the process of covering a car in a vinyl covering. It can be applied to protect the paintwork or can transform the appearance of a vehicle entirely. You can also have partial wraps—such a just applying it to the wheels.
WHAT TYPES OF WRAP ARE AVAILABLE?
There are many choices when it comes to wrapping your car. These include:
– Matte
– Satin
– Carbon Fiber
– Color change
– Chrome
– Motorsport colors
– Unique print
THE PROS AND CONS OF MATTE WRAPPING A CAR
· The pros
· The cons
THE PROS
Whether you choose a matte wrap or any other kind it pays to know exactly what you're letting yourself in for. The following are the pros of matte wrapping a car.
– It protects the original paintwork: The vinyl layer is a great way to preserve the paintwork of the car. It stops damage from stone chips, scratches, and other causes, meaning that its resale value will be proportionally greater.
– It's cost-effective: A high-end paint wrap is likely to cost far less than a complete respray. Not only is it kinder on your wallet, but it allows you to change your ride's color scheme every few years, should you so wish.
– It's not permanent: If you want to change the color in the future then all you need do is have the wrap removed and voila! You're free to go back to the original look or have a different vinyl wrap applied.
– It's unique to you: You can choose any style, finish, or pattern—quite simply, the only limit on how your car looks is your imagination!
THE CONS
Before you jump in headfirst you should be aware that car wraps also have a couple of downsides. Namely:
– The legalities: Color changes need to be registered and the insurance company informed. While this isn't a big deal on its own, if you decide to alter the look of your car for a short amount of time only, then you'll have to go through the same rigmarole when you change it back.
– They do wear out: Wraps are usually guaranteed for around 5-7 years. If you've gone for a dramatic color change then any scuffs or tears are likely to be highly noticeable as the original color will show through.
– Removing the wrap is a painstaking process: It's recommended that this is carried out by a professional source, as done incorrectly it can damage the original paintwork.
–       All wraps are not made equal: Quite simply, you get what you pay for. Cheap wraps don't have longevity and reliable providers simply don't offer them. There are DIY wraps available, but these aren't recommended either due to the skill needed to correctly apply them. When choosing a provider to wrap your car you should satisfy yourself as to their ability to carry out a professional job. A badly wrapped car certainly doesn't create the stunning color change or pattern that you require when planning your dream vehicle vibe.
HIRE US
If you want specific details on vehicle wraps, give us a call today or visit our website! We look forward to working with you to assist you with your vehicle wrap.
Concept Wraps provide all forms of vehicle wrapping services. Contact us today to get the best graphics and wrapping services for your vehicle.

Find out more vinyl wrapping works in our Instagram and gallery.