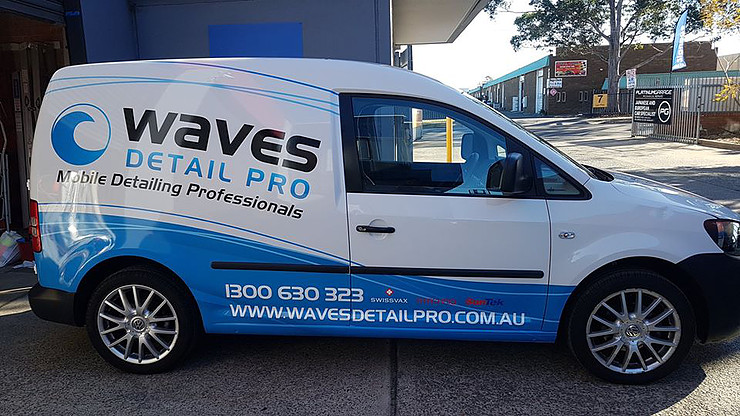 A guide to Call To Action on vehicle wraps
A Call To Action (CTA) is a marketing term that refers to any image or line of text that prompts your users, or potential consumers to take the desired action. CTAs not only generate leads by persuading your viewers to take action but also minimize confusion.
Additionally, a CTA can help spark an immediate response from your viewers. Therefore, incorporating a CTA in your vehicle graphics is essential in generating conversions and increasing sales. Unfortunately, most businesses don't know how to develop compelling and effective CTAs for their car wraps. For instance, a CTA like "Call Now" is too salesy and might rub your audience the wrong way.
Here is a guide that can help you develop great CTAs for your vehicle graphics.
Start with your target audience
A CTA is a balancing act that features the most reasonable and valuable action from your company's viewpoint and your customer's viewpoint. For example, a call to action such as "What would it take you to try Mexican food?" is reasonable when compared to "Try Mexican food today."
This is because the latter is more assertive, and your viewers may not value trying new things for the first time. But, the former takes a softer approach and persuades your users to try Mexican food.
Consider your goals
It's vital to consider what your marketing goals are before developing your CTA to ensure your viewers take the right action. For instance, if you want to drive traffic to your website, consider a CTA such as "Visit our website for more information" is more suitable.
Alternatively, to increase sales, go for a CTA such as "Make your order now, while supplies last."
Personalize
Today's consumers are too sophisticated for robotic CTAs. Instead, they prefer personalized messages that invoke an emotional response. Some exceptional examples of personalized CTAs include:
• Are bed bugs ruining your nights? Call us for pest control services.
• Can't seem to lose weight? Download our workout plan.
• Get 50% off on your first order.
HIRE US
If you want specific details on vehicle wraps, give us a call today or visit our website! We look forward to working with you to assist you with your vehicle wrap.
Concept Wraps provide all forms of vehicle wrapping services. Contact us today to get the best graphics and wrapping services for your vehicle.

Find out more vinyl wrapping works in our Instagram and gallery.