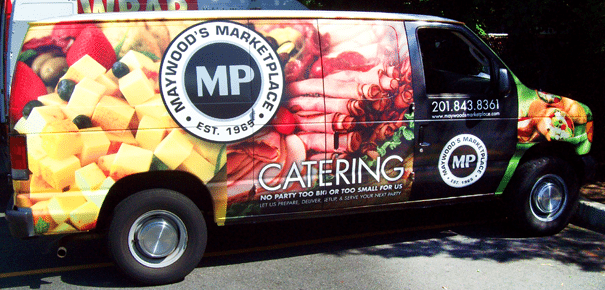 5 Reasons Vehicle Wraps Are a Smart Investment
Wondering if vehicle wraps are right for your business? Check out these five reasons why these marketing tools are a smart investment for your business.
1. PEOPLE CAN'T TURN YOU OFF.
In a world where advertising is constantly in people's faces, it's no wonder they are finding ways to ignore the messages. The offer of streaming services and channels without advertisements is appealing and it attracts customers in droves. It's also why recording shows is popular—so viewers can fast-forward through the commercials.
When your vehicle is wrapped, people can't turn it off. It's also incredibly hard to ignore. However, unlike traditional forms of advertising, it's a subtle way to get your message across without upsetting or turning off potential customers.
2. THE MESSAGE IS ALWAYS ON.
When it comes to advertising anywhere in the world, you have to wait for your ad to show up—whether that's on a radio show, the TV, or online. A lot of money can be spent for an incredibly short amount of time for an ad that may or may not reach the intended audience. With a car wrap, however, the message is always on. People can see it any time, day or night, and this can be a great way to attract new consumers.
3. YOUR BUSINESS LOOKS INCREDIBLY SUCCESSFUL.
No matter what size of business you own, professional vehicle wraps makes your company look good. Customers want to know that you're credible, and that comes with looking professional. A wrap can give a business of any size the credibility and professionalism they require to attract those much sought after clients.
4. VEHICLE WRAPS PROTECT YOUR PAINT.
A wrap is a great way to ensure that the paint underneath stays in pristine condition. This can be beneficial if your business cars are on the road a lot and encounter Mother Nature and other elements, such as rocks being thrown from the road. This increases the length of time you own the vehicle and decreases the number of repairs that have to be done.
5. VEHICLE WRAPS ARE CHEAPER THAN MOST OTHER FORMS OF ADVERTISING.
If the goal of advertising is to get your message to as many people as possible, then a wrap is the most economical way to do it in terms of cost per impression. While there's an initial cost to get the wrap created, it will quickly pay for itself. With the number of people on our roads increasing every day, a wrapped vehicles' client impressions far outnumber those who see your ads on TV, or online, proving it's worth the investment.
HIRE US
Concept Wraps provide all forms of vehicle wrapping services. Contact us today to get the best graphics and wrapping services for your vehicle.
Find out more vinyl wrapping works in our Instagram and gallery.