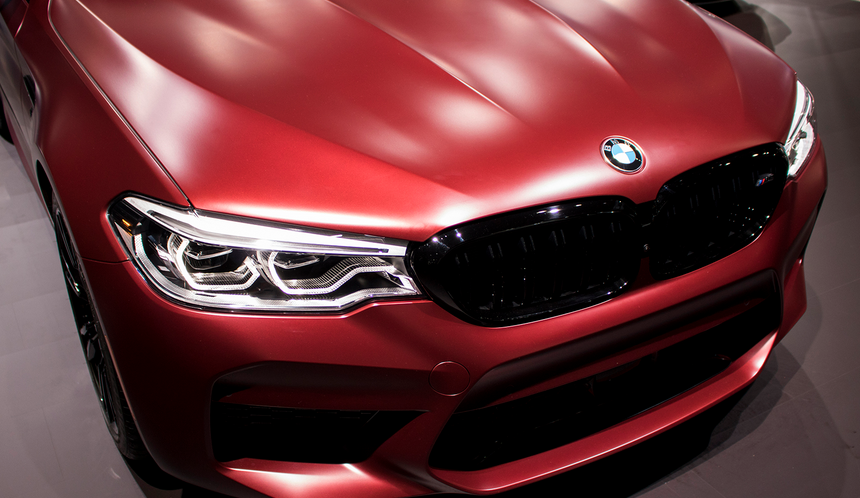 Designing Your Custom Vehicle Wrap
At Concept Wraps, we know that designing your custom vehicle wrap can often be a long process full of difficult decisions; however, it is not a process that you have to go through on your own.
Our team of vinyl wrapping experts can handle all types of vinyl wraps including car wraps, truck wraps, SUV wraps, motorcycle wraps and more. With the help of our expert team of in-house graphic artists, your dream vehicle wrap can become a reality in a few simple steps.
Vehicle Wrap Design Process
The first step in creating a custom car wrap is the design process. This step always begins with an idea or concept that the client has in mind for their car wrap. This idea can be something as simple as an image or a colour scheme that our graphic artists will use to help create a car wrap design. Our clients are included in every step of the design process, from images and styles to fonts and colours and everything in between, in order to ensure that our design encapsulates their vision. Once our team has come up with a completed design, our clients get the chance to review all final proofs and mock-ups in order to provide complete approval before the vinyl wrap is printed.
Printing Your Vehicle Wrap Design
Once the final design has been approved, the new vehicle wrap will be printed on either 3M ControlTac or Avery wrap cast vinyl with latex ink in order to produce the highest quality car wrap possible. All of our vinyl vehicle wraps are then laminated with a special UV protection layer that is specifically designed to prevent sun damage and ink fading over the years. At Concept Wraps, we ensure that all of our vinyl wraps are printed using state-of-the-art ink, providing the highest resolution and colour vibrancy on the market.
Wrapping Your Vehicle with Your Design
At Concept Wraps, we know that the installation process for full vehicle wraps can be quite complicated, especially when working on vehicles with odd-shaped parts, and can require a high attention to detail and absolute precision. That is why all of our vinyl vehicle wraps are installed by our highly trained and experienced team of installation professionals.
If you would like to learn more about designing your custom vehicle wrap, or if you are interested in one of our vehicle wrap services, please contact us today to get the best graphics and wrapping services for your vehicle. Our team would love to help you create the perfect custom vinyl wrap for your vehicle.
Find out more vinyl wrapping works in our Instagram and gallery.