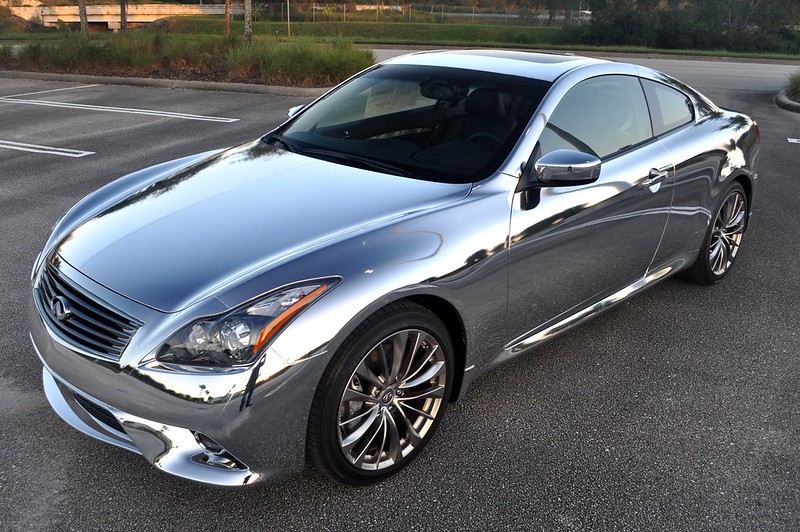 5 Tips for making your vinyl graphics last
How do I care for my stripes?
How long does a wrap last?
Does vinyl hold up in the sun?
These are common questions that I get asked often. There is no exact life span for vinyl. Durability ratings vary by type, brand, application, color, and even by location. The biggest factor in determining how many years you will get out of your wrap or stripe kit, is how you care for it.
1) Use the right kind of vinyl.If you get your graphics from Concept Wraps, we have you covered. We only use High Performance Cast vinyl from reputable brands like 3M, Avery, and Oracal, for the best conformability at installation, and the longest durability rating available. Air release wrap vinyls like 3M 1080 is a popular vinyl because it is so easy to install. However, when it comes to cut vinyl graphics, or stripes it is the wrong choice of vinyl, and would have a much shorter life span than a wet application cut vinyl like Avery Dennison SC950 or Oracal 951 high performance series vinyl. These have a stronger adhesive, are thinner, and will lay flat. When ordering from Concept Wraps, we choose the correct type of vinyl for your application, so you don't have to think about it.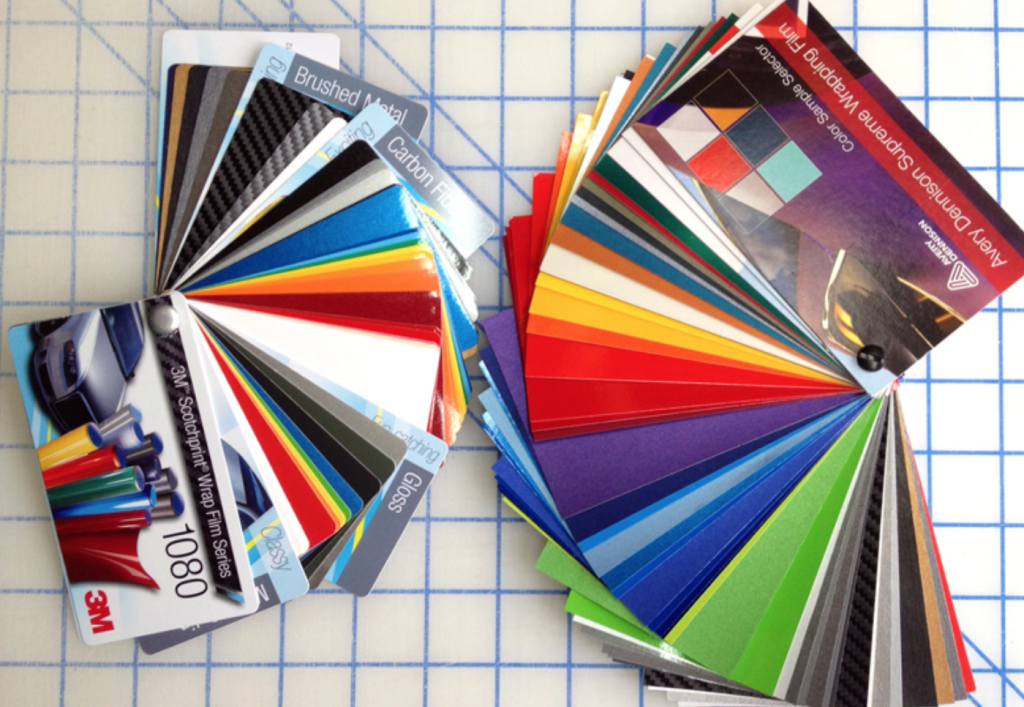 2) Prepare the vehicle surface.This is a crucial step in the installation process. If you have any wax or polish on the car, your vinyl will be sticking to the wax instead of the car. Clean the vehicles surface with a degreaser such as liquid dish soap, or rubbing alcohol to remove the wax before you begin. My cleaner of choice is to fill a spray bottle with 1/2 isopropyl alcohol, 1/2 water.
I did a live installation demo on a Vorsteiner Lamborghini Aventador at the TAG Motorsports open house last week. People were constantly asking me what was in the spray bottles.
50% Rubbing alcohol 50% water for cleaning. A couple drops of baby shampoo in a spray bottle of water for installation.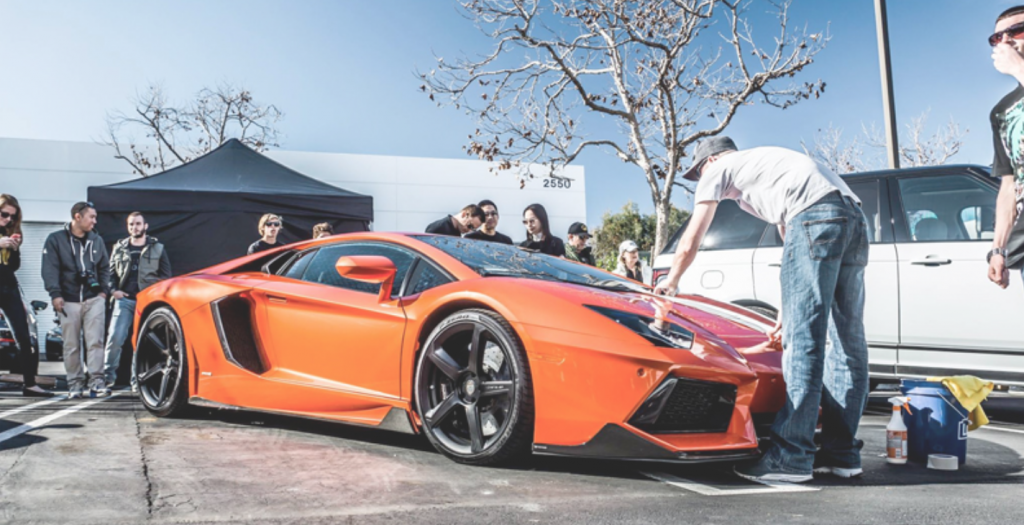 3) Keep it clean.Most people think that the sun is the worst enemy when it comes to vinyl. The truth is; dirt and pollution fallout in the air tend to affect the wrap far before the sun becomes a factor. It is true that wraps and graphics in hotter climates have a rougher life. However, before the sun has any effect on your graphics, pollution fallout or dirt build up can have a negative effect on your graphics. Here in San Diego California, and surrounding areas, we have what vinyl manufactures call "acid dew" that can cause a rust-like effect on your vehicle wrap lamination. This is caused by corrosive pollution settling on your car and mixing with the morning moisture.
The best way to avoid this, is to simply keep the car garaged over night, and clean it regularly. I am a big fan of waterless wash and quick detail spray from Ethos car care. My car is always spotless because every morning I spend 5 minutes dusting it off with the California duster, and giving it a quick mist and wipe with a detail spray and a microfiber towel before I hit the road. Here is my 987 Cayman S, one year since it's last real wash.
4) Wax it.
If you have a gloss vinyl stripe or wrap, you can and should wax it! I recommend waxing over cut vinyl areas by hand so you don't snag an edge with a buffer. For a wrap, you can use your favorite car wax, like Ceramic Wax Pro, from Ethos car care. For stripes and cut graphics, you should stick with a spray wax that won't give you that ugly white build up on the edges. Either way, both your paint and your graphics will thank you for a little extra protection.
For matte finish vinyl, waxing will produce less than desirable results depending on the color.  I recommend using a simple spray detailer like Mothers Quick detailer.  You could also use a spray wax such as Mothers California Gold spray wax to get a little bit of a sheen. 
5) Avoid pressure washers.
Pressure washers and drive through car washes can be bad for your graphics, as well as your paint. Vinyl graphics or not, the thought of taking your Porsche, Ferrari, Lamborghini, or any car you care about through a drive through car wash makes me cringe. Take it to a hand car wash, or use the daily 5 minute "keep it clean" method above.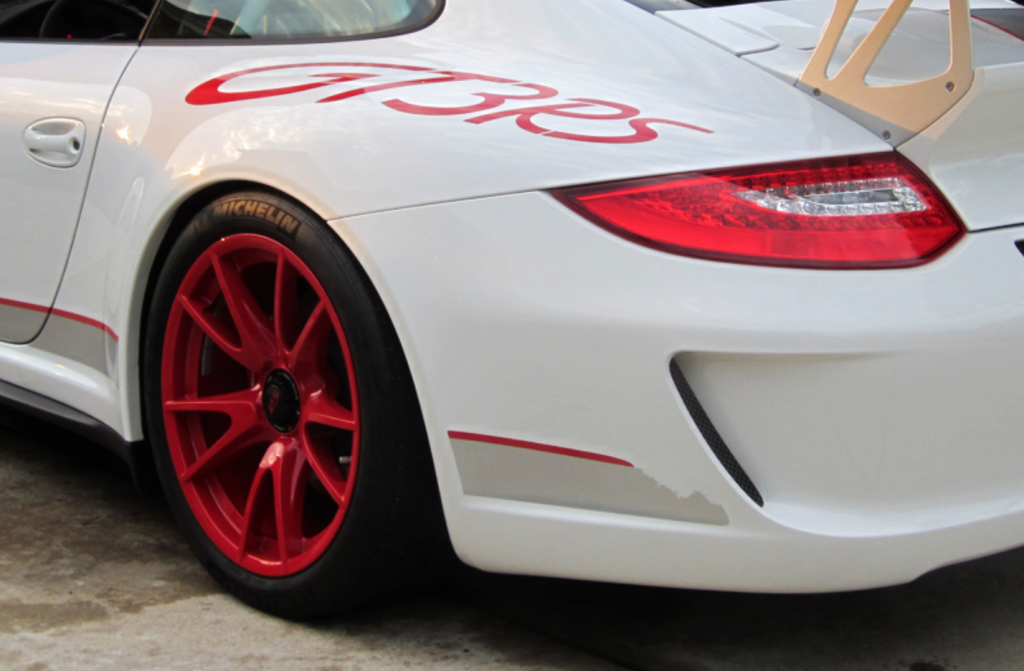 Hire us
Concept Wraps provide all forms of vehicle wrapping services. Contact us today to get the best graphics and wrapping services for your vehicle.
Find out more vinyl wrapping works in our Instagram and gallery.