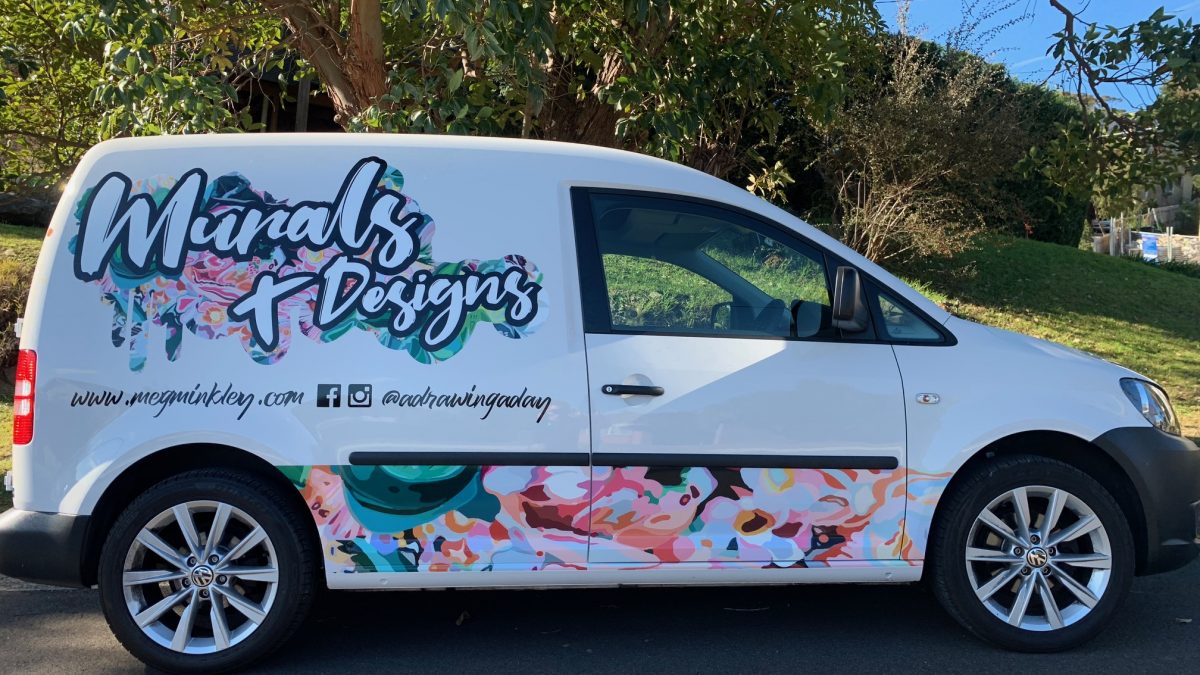 Vehicle Wraps: Take your Eye-Catching Brand to Customers Everywhere
If you're looking for a way to raise brand awareness without spending a lot of time and energy on campaigns that may or may not work, consider vehicle wraps. By adding a promotional wrap to your already-existing fleet, you can reach new and prospective customers right where they are, in their homes, at work, and on the street. Vehicle wraps offer a low-overhead marketing solution that will last for years to come.
What Are Vehicle Wraps?
Vehicle wraps are made from clear, sticky vinyl. The vinyl covers, or "wraps" the entire vehicle's exterior. Not only does this coat the vehicle, but it also makes your vehicle resist natural weathering that may affect your vehicle, such as paint fading away and rusting. Car wraps are tested for weather resistance and durability whether you're in a big city, in the suburbs or elsewhere. Because it's so strong, it will last for years. Whether it's for your car's protection or for promotion of your business, vehicle wraps are really beneficial and will put your business in the fast lane!
Do Vehicle Wraps Work?
Adding wraps to your vehicle enhances brand visibility wherever you may be. When making a delivery, a custom wrap lets customers know right away that you have arrived. On the road and traveling, wraps expose prospective customers to your business – and studies have shown that this kind of visibility far outperforms other ad types. According to a Nielsen study, OOH or Out Of Home advertising like vehicle wraps far outperforms traditional ads like television, radio, and print. People are far more likely to perform online searches for businesses that they see advertised out in the world.
Think about it. With the rise of the digital age, people want information now, and they've often learned to be wary of online ads with hazy promises. Prospective customers want reliable, active businesses they have seen out in the world, providing service to people like them. Vehicle wraps are one way to put your brand right where people can see it, in an unobtrusive way that lets them know that you are open for business.
How Vehicle Wraps Work
Custom vehicle wraps let you easily and quickly cover your vehicle in a way that you can then remove with minimal effort or cost. Unlike custom paint jobs that can affect the appearance and value of your vehicle over time, wraps go on and come off with no-fuss, no-muss.
Vinyl Wraps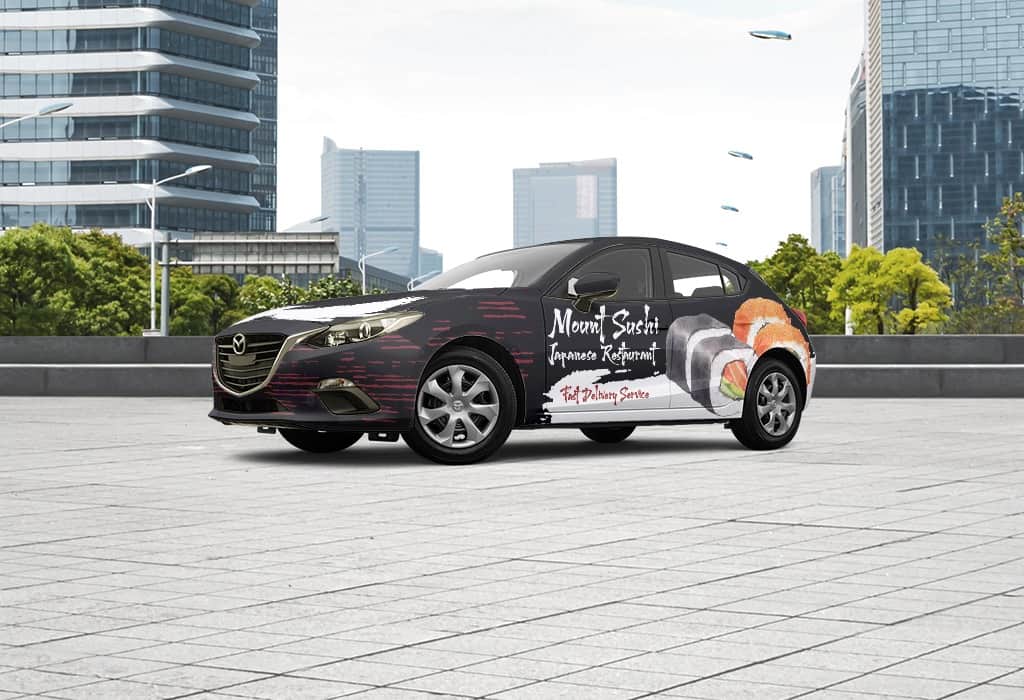 Vinyl vehicle wraps go over the exterior of your vehicles, including a partial or total cover. In addition to advertising possibilities, this layer also acts as a protective covering to the paint. Wraps last for about five years depending on road conditions and vehicle maintenance. In order to keep your vehicle's paint job safe, wraps should only be installed and removed by a professional.
Visibility Over Time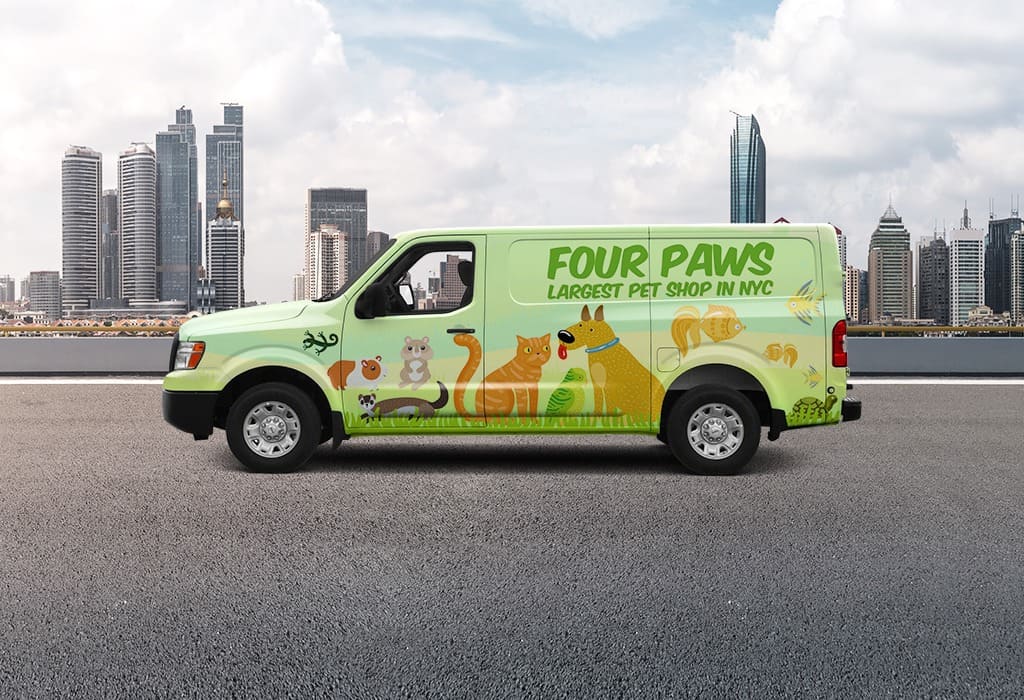 For a relatively low, up-front cost, you can add a wrap to your vehicles that will generate between 30,000 and 70,000 views over the life of the wrap. This number varies depending on the length of time you keep the wrap and on the kind of visibility, you expect to receive. For this reason, wraps are especially effective in major cities.
Custom Wraps for Special Events
If your business has managed to snag an invite to a major event, custom wraps can help commemorate this fact. A custom wrap will let customers at the event know you are there, and they also allow potential customers everywhere to know that you deliver to the best. Easy-to-install wraps let you quickly gear up for the big event, and they also allow for quick changes to share the great news.
Designing Custom Wraps for Your Fleet
Vehicle wraps can be a major investment, especially if you have a large fleet. Here are some key points to keep in mind to make sure that to get a wrap that will stand out and increase brand awareness.
Headline Your Business
First, you will want a catchy headline and title. If you do not already have a custom logo, then your vehicle wrap designers can help. In order to guarantee visibility, large format printing creates large, visible lettering that anyone can read.
Contact Information
In addition to your logo and tagline, your wrap should include large format prints of all relevant contact information, such as your phone number and street address.
Graphic Design
Finally, creating the right custom wrap really is an art form. In order to make the most of this opportunity, find a graphic artist willing to work with your fleet's vehicle dimensions to create images that will be eye-catching and functional when viewed from a three-dimensional perspective.
Vehicle wraps let you increase brand awareness where you need it most: in the neighbourhoods you serve. A relatively minor investment of time and money gives you the chance to reach new customers and expand the reach of your business for years to come.
Whatever the goods or services your company specializes in, the design and production experts at Printleaf are here to help build your company and brand. Our goal is to provide the best bang for your buck with quick turnaround times and excellent customer service.
HIRE US
If you want specific details on vehicle wraps, give us a call today or visit our website! We look forward to working with you to assist you with your vehicle wrap.
Concept Wraps provide all forms of vehicle wrapping services. Contact us today to get the best graphics and wrapping services for your vehicle.

Find out more vinyl wrapping works in our Instagram and gallery.