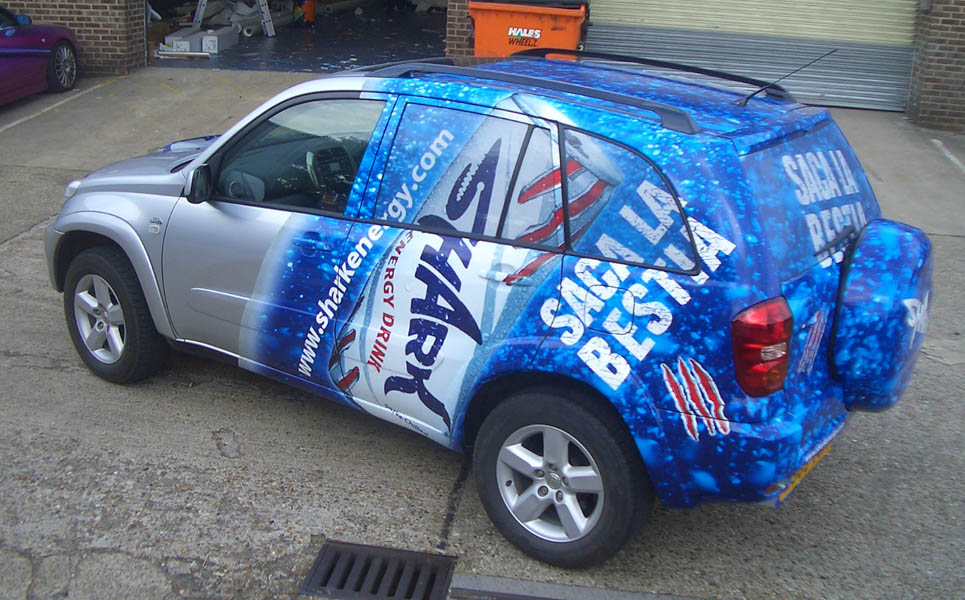 VEHICLE GRAPHICS: MARKETING IN MOTION
Believe it or not, vehicle graphics are a big deal. They have become a part of our everyday life and, in their own suggestive ways, influence where we go, what we do, and what we own. Remember the Target semi you passed on the freeway? Or the delivery truck on your street? The fully-wrapped energy drink vehicle in traffic last night? That awareness might make you ask yourself, "Is it time to up our vehicle graphics game?" Funny you should ask. Over the years, I have designed thousands of vehicle graphics and have seen the evolution of the industry. Here are a few things to consider when the time comes.
FIND THE RIGHT LOOK FOR YOUR BRAND
There are several different concepts when it comes to vehicle graphics and finding the right look that works with your brand. Your budget and your vehicle are all things to consider when deciding on vehicle graphics. A full vehicle wrap is just that; vinyl covers every part of the vehicle conducive to graphics, right down to door handles or side mirrors and, in some cases, badges and emblems.
A partial wrap requires less material and labor. In this instance, only a portion of the vehicle is covered with graphics. Consider other cost-effective methods, such as a cut lettering or a cut graphics package to strategically apply your branding elements to the vehicle.
Before & after, partial wrap for Maple Grove Transit My Ride Program
KEEP BUDGET IN MIND
If you like the idea and the look of a vehicle wrap, but it's just not in the budget, consider alternatives. A partial wrap can still work with your branding and get your name out there at a fraction of the cost. The partial wrap approach often uses the vehicle paint color as part of the design for a finished product that looks intentional.
TRANSITION TO OTHER VEHICLES
Will your design need to accommodate different vehicles or different body styles? Sometimes, based on the layout, a design can look amazing on one vehicle type and just not have the same wow factor on another. Imagine the challenge I had when designing a vehicle wrap concept that was intended for a Ford Raptor pickup, a Ford Transit van, and a pair of snowmobiles. Challenge accepted, and the clients were blown away by the final product.
Full wrap on electric vehicle for Elk River Municipal Utilities
HIRE US
If you want specific details on vehicle wraps, give us a call today or visit our website! We look forward to working with you to assist you with your vehicle wrap.
Concept Wraps provide all forms of vehicle wrapping services. Contact us today to get the best graphics and wrapping services for your vehicle.

Find out more vinyl wrapping works in our Instagram and gallery.