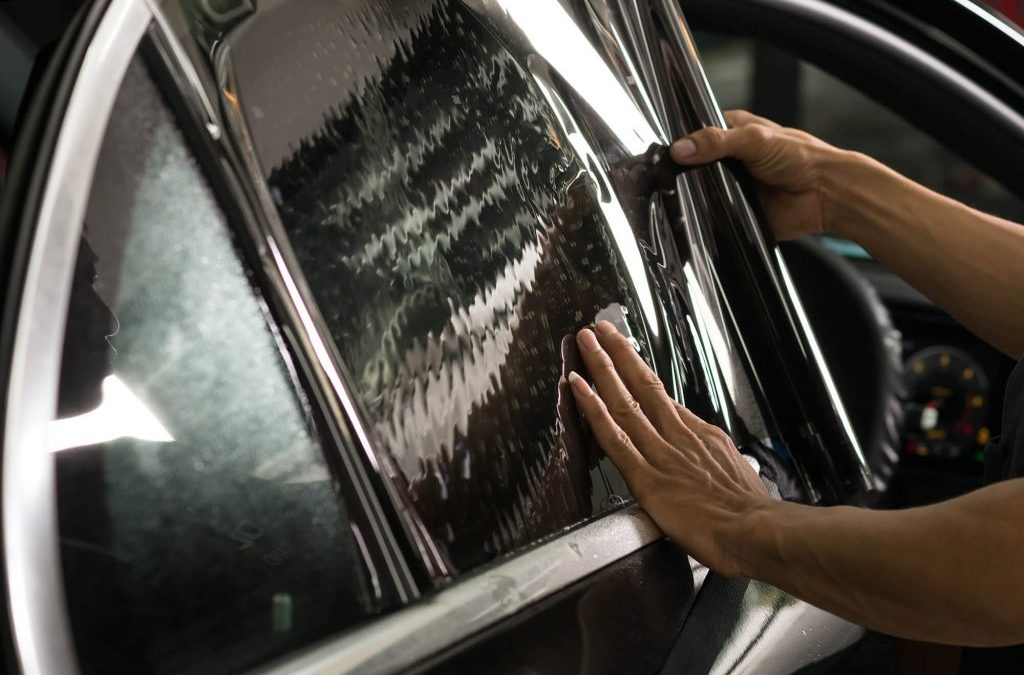 Keeping It Cool With Car Window Tinting
At Concept Wraps, one of our most popular jobs is applying car window tinting film.
In this scorcher of a summer, the main reason we're busy applying window tint film is due to the glare and shine it eliminates – it's not just because it looks cool!
When the sun is glaring and you've got the kids in the back things can quickly heat up.
Rolling down the windows isn't always an option and the air vent in the back isn't usually much help, so tinted windows can make any journey much more comfortable. But not just to keep out this summer sun, car window tinting is also super effective as a security deterrent. It stops prying eyes from seeing what's in your car and makes you much less of a target.
And did you know that tinted windows actually makes your car more attractive when selling?
It's a small investment to help your car stand out when it's time to move on.
Get the benefits when using it, and feel the benefit when trading up!
What is car window film?
Car window tinting film is a self-adhesive semi-opaque film that is stuck to the inside of the window to reduce the sun's heat coming through.
Being semi-opaque it also increases privacy.
The film is made from premium quality vinyl – don't skimp on your product as it needs to go down smoothly without bubbles and stay in place with shrinking for years.
Although it's designed to be fairly opaque, car window film also needs to be super clear when you look through it from the inside – you need to be able to spot those other road users.
Our films go from 5% and up depending on the use and the customer requirement. Vans and limos need the most privacy and as its always the back windows that need tinting, they can almost be a solid tint.
Any law only applies to the windscreen and the front side windows – the rest can be as dark as you like.
How we apply window tinting film
First we need to get your windows spotless. No stickers, no dust, no pet hairs, nothing.
Once this film goes down we want nothing between it and the glass.
It doesn't take more than a few hours to tint car windows but we never rush the prep – it's your motor but its our reputation. The film is applied wet to the windows and the water is squeezed out creating an even bond across the glass.
We'll trim to fit perfectly – our window tint looks like it was done in the factory.
Need a full quote? Contact us today to get the best graphics and wrapping services for your vehicle.
Find out more vinyl wrapping works in our Instagram and gallery.