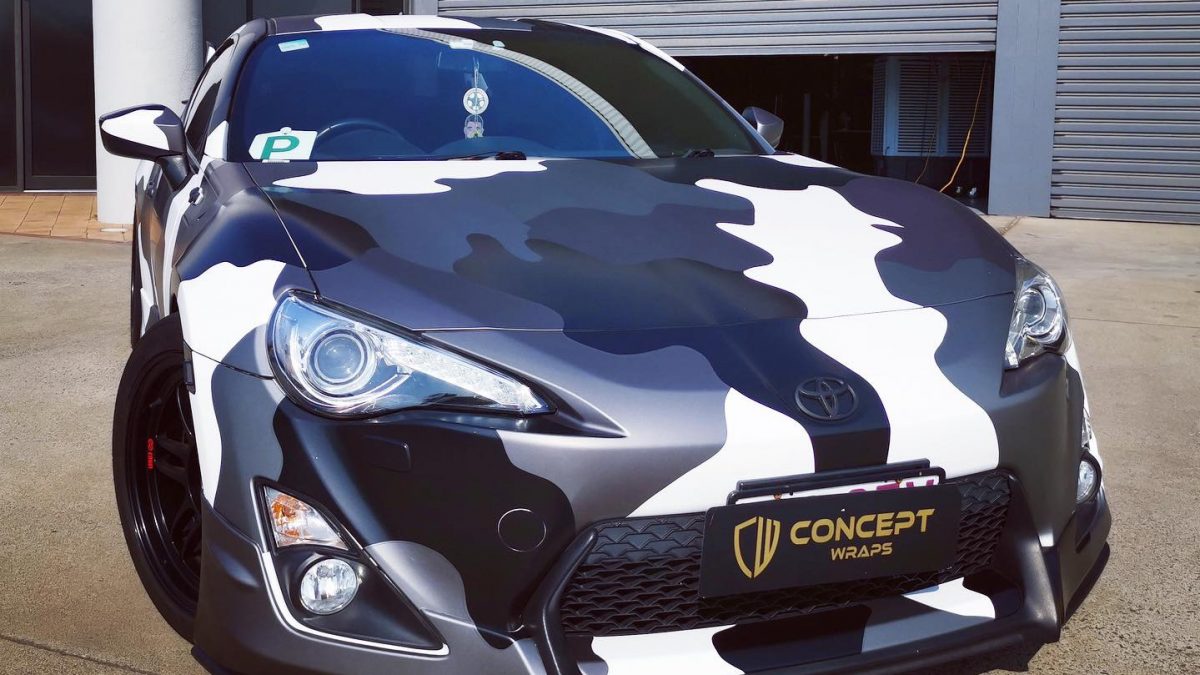 9 REASONS TO CHANGE THE CAR COLOUR
Did you know that today's technology makes changing the colour of your car so simple, that you could easily change your car colour several times during its lifetime? Plus, there are benefits beyond how beautiful your car will look – like protecting the surface, reducing the time and money you spend keeping your car looking good and increasing its value.
CHANGING THE COLOR OF YOUR CAR IS A GOOD IDEA
1. MAINTAIN YOUR CAR'S BEAUTY
Your car colour plays a big part in its appearance, which reflects your personal taste and style.  Because tastes can change with the passage of time, changing the colour of your car can be an affordable way to keep up with your evolving tastes and automotive colour trends.
2. TRANSFORM IT INTO A NEW LOOKING VEHICLE
If you're itching to get a new vehicle to consider a colour change instead of taking out a new car loan. A new colour – especially one that's completely different – can make your current vehicle feel like a different car and save you a whole lot of money.
3. REDUCE THE COST WITHOUT SACRIFICING APPEARANCE
A premium paint job can transform your vehicle's look and can last for many years.  It can cost you from $4,000 to $10,000, depending on your vehicle and the quality of paint that you choose.  With advancements of vinyl wrap, you can install the highest quality starting at $2,500 and completely change the colour of a car.
4. PRESERVE THE VALUE OF YOUR INVESTMENT
Your car is an important investment. Keeping up the appearance of your car is a smart way to maintain its resale and trade-in value. That includes making sure that the surface of the car looks good, is free from scratches and dings, and is in an updated colour.
5. CHANGE A DULL FACTORY COLOR
If you have a vehicle colour preference that isn't available from the manufacturer – no problem! There are a wide variety of colours in vinyl wraps, as well as treatments such as sparkles, chrome or matte finish, or silky pearlescence, so you can express your individuality through your car colour.
6. ADD PROTECTION TO YOUR CAR'S SURFACE
If you're already changing the colour of your car, why not do all you can to protect your car, too? Applying a vinyl wrap can change the colour of your car while adding superior protection, which isn't available with new paint.
7. WRAPS ADD COLOR AND SUBTRACT THE WAX
With a new paint job, you'll have great colour, but you'll have to wax regularly to protect the paint. With a vinyl wrap, the wax isn't necessary, so not only will you have a beautiful new-looking car, a soap wash and towel dry is all you must do to maintain its gorgeous look.
8. NEW COLOR DOESN'T HAVE TO BE PERMANENT
The beauty of today's vinyl wrap is that when you decide to change your vehicle's color, you don't have to live with the decision for the life of your car. Vinyl wrap can be removed safely any time by a trained auto care professional, and with the lower price point, you can afford to change color every year.
9. NEW TECHNOLOGY MEANS A COLOR CHANGE WON'T TAKE LONG
Paint jobs may mean that you're without your car for two weeks or more. Fortunately, wraps can cut the time to change the color of a car at least in half. When you choose to wrap your car, expect to be without it for just three to five days.
Painting is a good option to change colour, but vinyl wraps present an even greater option. Its lower cost, increased protective quality, easy installation and less time in the shop, make premium wraps a better option, giving you more reasons to change the colour of your car over the life of a vehicle. A wrap can be safely removed and another added in less time than it takes to complete a new paint job.
NEXT STEPS
Your auto's beauty contributes to its overall value. Help protect it, so you can feel the pride of ownership every time you slide behind the wheel. If you'd like to learn more about the benefits of changing the colour of your car, and which option would work for you, ask trusted auto protection professional.
Contact us today to discuss how to maximize the colour, protection and value of your vehicle.
Find out more PPF and vinyl wrapping works in our Instagram and gallery.