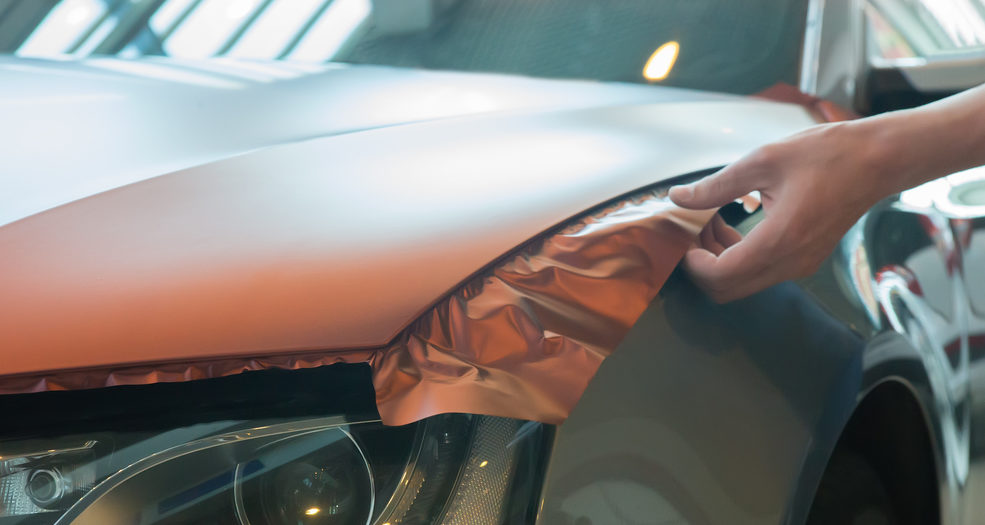 MATTE CAR WRAP VS. PAINT: WHICH IS BETTER?
Are you a car owner trying to decide between a car wrap for your vehicle and a new paint job? To make the best decision, be sure that you consider all the factors when you are comparing a matte car wrap vs. paint. Each option has its pros and cons, so you must weigh the important parts of your decision to make the final call about which choice is right for getting the look you want from your vehicle.
Price
The price of a paint job varies greatly depending on the kind of car you have and the kind of paint you want, but it can run you anywhere from $500 to $30,000 according to Cars Direct. The cost of getting your car wrapped is often just a fraction of this amount, which is one reason why some people lean towards using wraps for their vehicle.
Flexibility
The capacity for change is a big concern when you are considering a matte car wrap vs. paint. With a paint job, you are committed to your new color for a while. A vehicle wrap can be changed more easily than a paint job. Wraps can be removed safely without any risk of damaging the paint job of a vehicle.
Design
When thinking about a matte car wrap vs. paint, you also need to consider the type of look that you are going for. A matte car wrap provides your car with a very unique appearance that is resistant to reflective lights. Certain matte colors will give off a specific impression: for example, a dark green matte can convey a very masculine look because of its close association with the military. When you are weighing the benefits of a matte car wrap vs. paint, try to consider which will better give you the look that you desire. This will help guide your final decision between the two.
Painting a car is a very traditional way to change its outward appearance. However, car wraps are becoming more and more popular as an alternative that protects the paint on a vehicle and still provides ample opportunity for customization. If you are trying to decide between a matte car wrap vs. paint job, you should do your research and consult with experts in both fields to make your final decision about which method is best for changing the outward look of your car.
Hire us
Concept Wraps provide all forms of vehicle wrapping services. Contact us today to get the best graphics and wrapping services for your vehicle.
Find out more vinyl wrapping works in our Instagram and gallery.