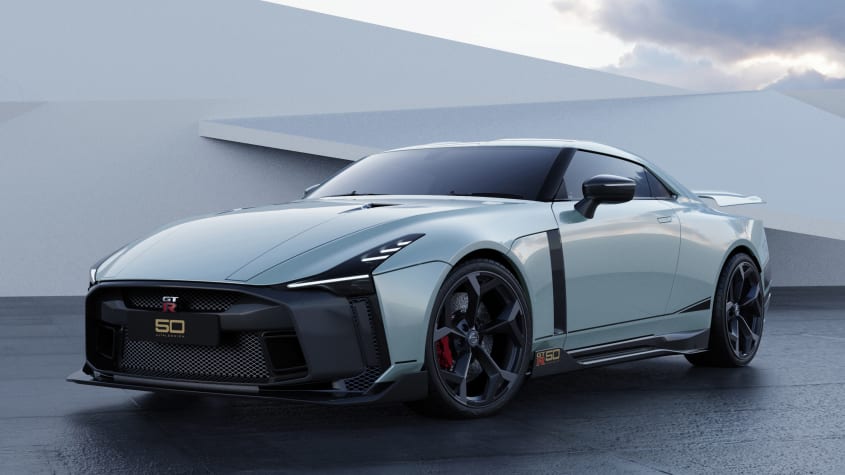 Nissan GT-R50 Limited-run to enter production in 2020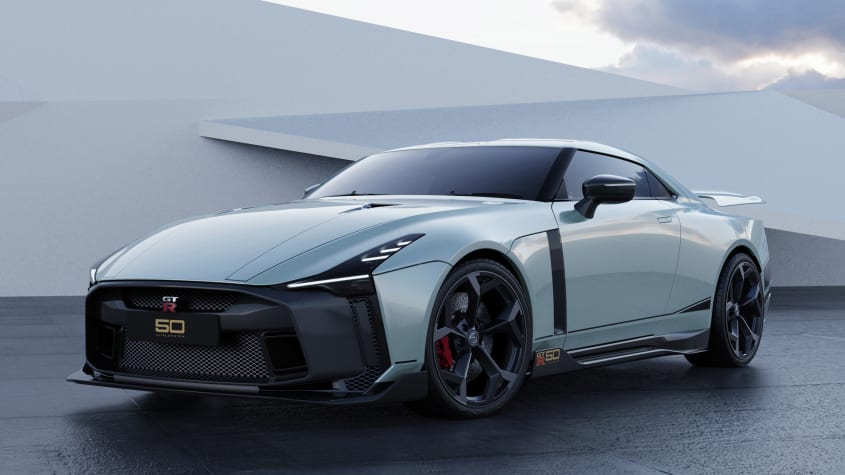 Nissan has confirmed that its limited-run GT-R50 by Italdesign will enter production in 2020. The coach built model debuted at the 2018 Goodwood Festival of Speed and was designed to celebrate the GT-R nameplate's 50th anniversary. Now, thanks to hundreds of expressions of interest, a restricted run of 50 units will be produced.
The GT-R50 prototype will be brought into production 'virtually unchanged' from the concept, according to Nissan, and we'll find out if that is true when the very first customer car debuts at the 2020 Geneva motor show in March. The GT-R50's initial design was penned at Nissan's San Diego design studio, but the Japanese giant's UK operation took over for the prototype. Italdesign's input relates to the production engineering of the model, and each car will have its build completed at the firm's manufacturing facility in Turin, Italy.
The GT-R50 will be built on the same underpinnings as the standard GT-R and features a Nismo-tuned version of the same 3.8-litre twin-turbo V6 engine. Nissan is quoting a 710bhp power figure, achieved by replacing the standard GT-R's turbos with two GT3 competition-spec units, along with the introduction of larger intercoolers plus a heavy-duty crankshaft, pistons, connecting rods and bearings. To handle the extra power, Nissan has also reinforced the six-speed dual-clutch gearbox, while stronger driveshafts and differentials deliver that power to all four wheels.
The prototype was revealed in a matt grey exterior finish with gold accents, but customers will be able to specify their cars in whichever colour and trim combinations they wish, including bespoke interior finishes, as befits the model's exclusive nature.
The GT-R50 will go into production during 2020, with the first cars reaching customers later in the year. Such exclusivity comes at a price, though, with each car costing €990,000 plus options, taxes and any further homologation costs depending on the market it will head to. Despite the small number of slots available, not all have been accounted for yet, so you can still get your name down for one should you have the funds. 
source:EVO
Find out more GT-R vinyl wrapping works in our Instagram and gallery.