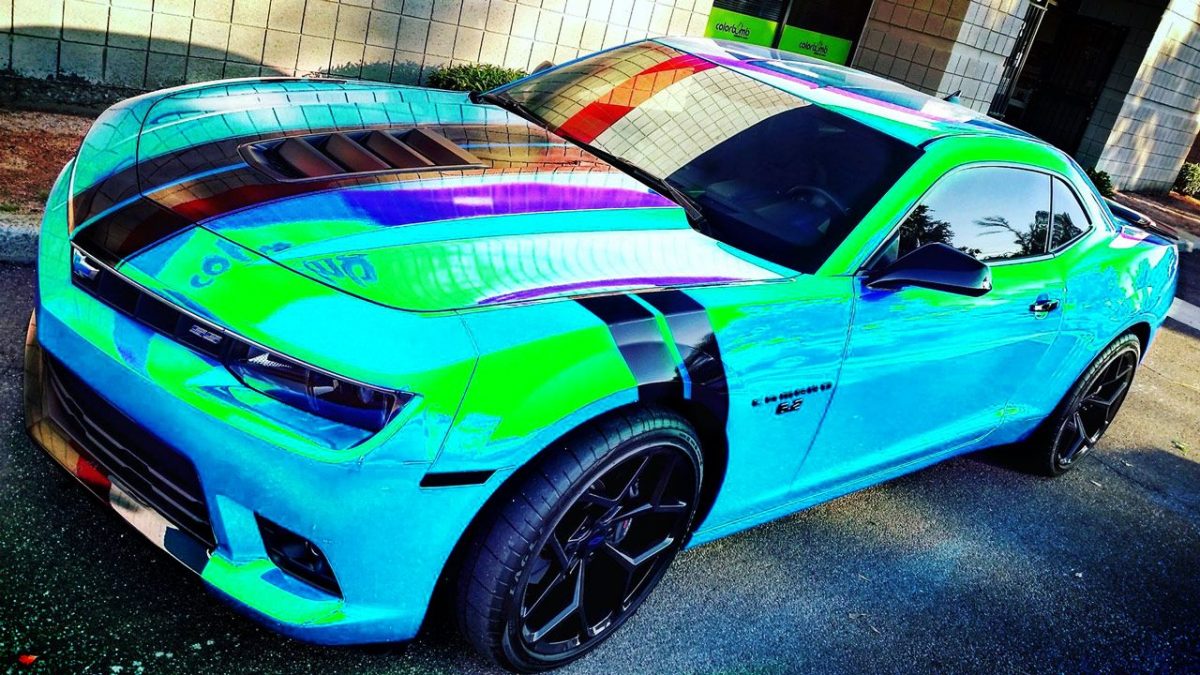 3M VINYL CAR WRAPS – THE BEST IN THE BIZ
Vinyl car wraps – have you seen them? Although vehicle wraps may have been an unusual sight just a few short years ago, they seem to be everywhere today. There is a very good reason for that – they are effective! According to the Outdoor Advertising Association of America (OAAA), they are the most effective form of advertising today, with a single vehicle wrap getting anywhere from 30,000 to 80,000 views per day. That is 10,950,000 to 29,200,000 every year. That's impressive! Essentially mobile message billboards, these colorful advertisements get attention, and isn't that the goal in advertising?
Car wraps also claim the lowest cost per impression rate of any other form of advertising at a cost of less than $44 per million impressions. This means a lot for the small business owner. At that price point, you can affordably compete with companies or corporations that are 10 times the size of a small business. Car wraps essentially level the advertising playing field for the small business owner.
When you are deciding on which car wrap to use, consider 3M vinyl car wraps. They are the best in the business, and have earned a reputation for dependability and quality. 3M vehicle wraps are anything but ordinary. With the 3M™ Wrap Film Series 1080, you can design a bold new look for your vehicle, change the color, or incorporate a dramatic design. Choose from a variety of finishes, textures and colors including carbon fiber that offer a unique, head-turning look. Some of the reasons we choose this 3M product at Big Picture Graphics for your car wrap needs, such as solid color vehicle detailing, standard vehicle graphics, detailing and decoration, multiple layers of graphics, commercial vehicle and fleet graphics, emblems or striping include:
Dual cast vinyl film in an array of colors
Six distinctive-looking finishes: matte, satin, gloss, carbon fiber, and brushed metal
Use the film right out-of-the-box with or without graphic protection
Pressure-activated adhesive for easy sliding, tacking, snap up and repositioning
Non-visible, air release channels for fast, easy, bubble-free installations
Available in 60-inch rolls—allowing almost any section of the vehicle to be wrapped without seams
Removable with heat and/or chemicals.
Expected Performance Life (unwarranted period for unprinted film with no graphic protection, applied to a flat, vertical, vehicle surface):

7 years for Matte, Satin, and Gloss
5 years for Carbon Fiber and Brushed Metal
The 3M™ Wrap Film Series 1080 product is manufactured with two color layers for dimensional stability and durability. At Big Picture Graphics, we think you deserve the best, and 3M vinyl car wraps really are the best in the business. That's why we use them to give your personal vehicle, company car, or an entire fleet of vehicles the precise look you want. Give us a call today at 1300 418 225 or drop us an email at info@conceptwraps.com.au with any car wrap questions you may have.